Bring true personalization from vision to reality
Hello,
Knowing you're from a specific country your local weather conditions, you're on a specific device and you've arrived to this page a specific campaign are just a few examples of how Dynamic Yield can help you tailor personalized experiences based on any data you own — across web, apps, and email.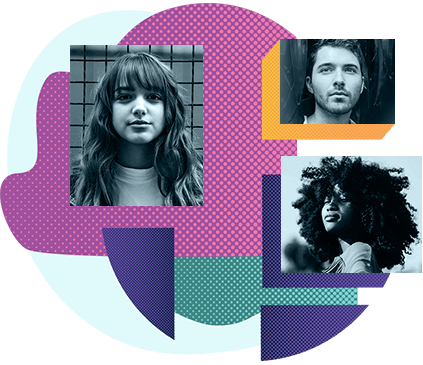 True end-to-end personalization
One platform to personalize all aspects of your customers' journey
Hear what some of our customers have to say
"Our entire Homepage is powered by Dynamic Yield and is continuously optimized and personalized."
Andy Mueller
Director of Digital Analytics
"We're running hundreds of personalization campaigns at any given time."
Benjamin Ludigs
CRO
"Our non-technical eCommerce manager is able to launch experiments on her own on a daily basis."
Megan Whitman
Chief Digital Officer
SEE ALL VIDEOS
Trusted by leaders across industries
The Dynamic Yield difference
Agility
Experiment more and run personalization at scale, across any channel. Achieve maximum performance and optimize for the KPIs and metrics that matter most to your business.
Platform breadth
Eliminate vendor bloat by working with a unified personalization technology suite, allowing you to lower the total cost of ownership associated with your marketing tech stack.
Marketer-friendly
Gain access to a unified campaign creation workflow with dozens of prebuilt experience templates that enable you to create, manage, and launch new personalization campaigns with ease.
Results-focused
With Dynamic Yield's algorithmic decisioning engine, you can measure the true impact of experiments on any digital interaction along the customer journey.
Open architecture
Easily integrate with the tools you already use. Our open and flexible technology allows you to connect ESPs, DMPs, eCommerce Platforms, CDPs, Tag Managers, and more into one powerful platform.
Robust data management
Capture and analyze complex person-level data for agile optimization, no matter what the channel or device. Then, uncover hidden uplift opportunities with automated AI-driven targeting.
Empowering teams with scalable personalization
Whether you're a marketer, product manager, merchandiser or developer, Dynamic Yield is the platform that will bring your customer experience vision to reality.
One stop shop for all your needs
Design and deploy the personalized experiences customers crave, with the platform purpose-built to deliver them.
Powerful optimization
"Move fast and break things" by experimenting with personalized digital experiences across web, mobile apps, email, and ads - and let machines maximize results for your KPIs.
Built for the non-technical marketer
Personalize experiences with no dependency on developers or designers with out-of-the-box personalization templates, visual WYSIWYG editor, previewing tools, and more.
Full-breadth of integrations
Connect to Dynamic Yield's open and flexible platform with the marketing platforms you already use, from heatmap tools to DMPs, web analytics, tag managers, and more.
Server and client-side deployment
Enjoy complete freedom to choose between flexible server-side and client-side implementations to maximize performance and results for your desired use cases.
Experimentation at the core
With Dynamic Yield's end-to-end platform, you can experiment more, iterate faster, and break free of the shackles holding back your dreams of redefining the perfect customer experience.
Break free of CMS limitations
Don't let your CMS limitations dictate how you merchandise your products. With Dynamic Yield, you can bypass dev and design to help customers find exactly what they're searching for.
Comprehensive insights and reports
Gain access to powerful statistical tools, dashboards, and reports to make better, data-driven decisions.
Tailor interactions for each shopper, anywhere
Personalize your entire website experience, mobile app, behavioral emails, in-store kiosks, and more - to cater each shopper's individual tastes.
Complete merchandising control
Set advanced merchandising and targeting rules that inform the recommendation and personalization engine to pin, include or exclude items for specific audience segments.
Adaptive recommendation layouts
Leverage real-time data to tailor the look and feel of recommendation widgets to best suit the individual's needs at any given moment in time.
Real-time inventory sync
Sync your entire product catalog with Dynamic Yield to enable advanced use cases such as social proof and product demand messaging, all based on real-time data.
Powerful APIs and SDKs
Build the personalization infrastructure you need to support your use cases, with flexible APIs, SDKs, webhooks, evaluators and alternative implementation methods.
Full developer access
The back-end of every experience is always exposed, allowing you to customize the HTML, CSS, or JavaScript code to suit your specific needs.
End-to-end QA and debugging tools
Control, preview, monitor, and test every experience with live debuggers, preview tools, and implementation helpers.
Comprehensive documentation
Get started quickly and confidently with technical documentation, developer tools, online training, community, out-of-the-box templates, and 24/7 support access.