The operating system for personalization
Personalized experiences that make all the difference
Get a Demo
Create lasting impressions with digital customer experiences that are personalized, optimized, and synchronized.
With Dynamic Yield's Experience OS, you can algorithmically match content, products, and offers to each customer across any digital channel to increase revenue and drive loyalty.
25% of revenue driven by product recommendations
Optimized diverse content for Europe's largest
media company
+4.2% ARPU
increase with PDP
recommendations
+5-7% ARPU with personalized
recommendations
30 days ROI after rapid
onboarding
+15% ARPU from add to cart
recommendations
A unified operating system that is modular and synergistic, to power hyper-personalization
Accelerate execution on your customer experience vision by quickly activating
your data from any source to create relevant and consistent interactions
that drive more sales.
Agility that speaks volumes
See what leading brands are saying about Experience OS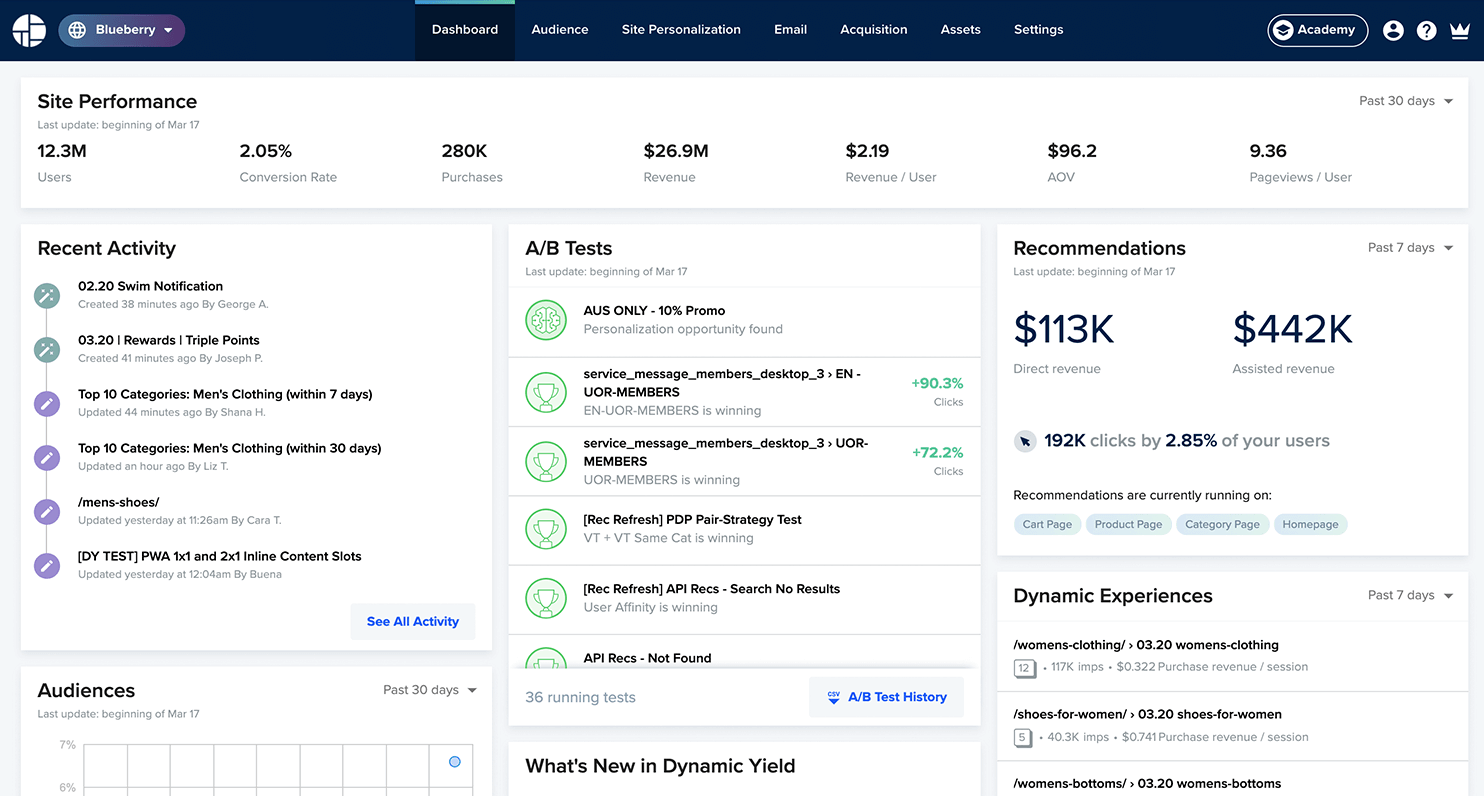 "We launched a mobile-specific page layout for one of the key shopping experiences on our site, and that drove a 34% increase in add-to-carts on mobile."
Lauren | Dormify
See more customer stories
"With Dynamic Yield, our recommended product clickthrough rate went up by 40% to 60%."
Emily | SnapAV
See more customer stories
"Warning! Will
dramatically
improve conversion!"
— Martin N., UX Manager
Source: TrustRadius
"We had the software up and running on our platform
in less than a month!"
— Alex S., Senior Digital Change Manager
Source: TrustRadius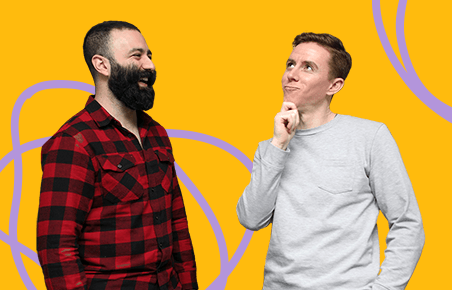 Saul & Logan
| Customer Success Engineers
Committed to ensuring a healthy program
We'll help you achieve long-term success through expert technical consulting, strategic advisory services, on-site business reviews, and in-depth remote or physical training sessions.
An extension of your team
Our experience optimization experts partner with you to provide strategic guidance from day one. And with our unique 10-day accelerated onboarding plan, you are guaranteed to see results, fast.
"Dynamic Yield is generating additional revenue and
saving IT resources."
— Zoltan M., Director of Marketing
Source: TrustRadius
"Great tool to improve your merchandising
fast."
— Benjamin L., Chief Revenue Officer
Source: TrustRadius
Erika | Senior Customer Success Manager
Agnostic and flexible OS architecture, designed to Integrate with your tech stack
Personalize, optimize, and act on your data using the tools already in your stack, including data management platforms, eCommerce enterprise systems, email marketing services, web analytics solutions, and more.
"Dynamic Yield enables us to develop and test high-impact experiences for our clients, and gives them flexibility to update and manage those experiences once they are proven effective."
Brian SchmittCo-Founder at Surefoot
Discover the experience optimization learning center
Take your knowledge to exponential levels through a collection of in-depth articles, curated courses, and other comprehensive assets.
Multiply your experience optimization results