OUR MISSION
Becoming the industry's first Personalization Anywhere™ platform
Dynamic Yield's unique personalization technology was born out of the frustration felt by marketers with vendor bloat from point solutions and its detrimental impact on delivering consistent customer experiences.
Designed from the very beginning to be open and flexible, Dynamic Yield combines the strength of a unified repository for data with the tools to activate personalized interactions across web, apps, and email. A true end-to-end platform, its emergence in the market has replaced the fragmented experiences of siloed systems with a cohesive and relevant customer journey.
Today, Dynamic Yield powers individualized experiences for more than 600 million users each month across hundreds of global brands. Its decisioning engine uses machine learning and predictive algorithms to build valuable customer segments in real time that can be used to take instant action via personalization, recommendations, automatic optimization, and one-to-one messaging.
But as delivering experiences beyond traditional digital channels becomes more and more critical, in order to meet the future demands of global brands, Dynamic Yield is embarking on stage two of its vision and taking Personalization Anywhere™. The same capabilities driving massive revenue growth online will now expand into the physical world, connecting consumers and brands across a whole new set of modern digital interfaces.
Dynamic Yield is a wholly owned subsidiary of McDonald's Corporation.
Liad Agmon
Co-Founder and CEO
Liad is a serial entrepreneur with rich experience as a startup founder and as a Fortune 500 executive. He founded information security vendor Onigma (acquired by McAfee) and social search company Delver (acquired by Sears Holdings). Following Delver's acquisition, Liad served as a VP of New Services at Sears Holdings and on the board of its Home Electronics and Outlets business units. Liad served as an entrepreneur-in-residence at Bessemer Venture Partners and taught at the Entrepreneurship MBA program in Tel-Aviv University and at the Zell Program of IDC Herzliya. He holds a BA Cum Laude from Tel-Aviv University in Computer Sciences and Film Studies.
Omri Mendellevich
Co-Founder and CTO
Omri has over eighteen years of experience in developing profound big data, real-time systems. He was a Senior Team Leader at the Israeli Air Forces engineering unit, and he led an Engineering Team at Symantec, a leader in the information management and security market. Prior to joining Dynamic Yield, Omri was a Director of R&D at Virtual Web, an innovative start-up company focused on enhancing the engagement between site owners and their user base with powerful social tools that can be easily embedded on any website.
Ori Lavie
Senior Vice President, Sales
Ori manages all aspects of direct customer acquisition, from small businesses to enterprise-level sales, ensuring consistent growth in revenue and client reach. He is a seasoned sales executive with a deep understanding of customer acquisition and retention, and development of strategic partnerships. Before joining Dynamic Yield, Ori held numerous senior management roles in leading mobile and Internet companies. Most recently, Ori was VP of Sales at Comigo, and prior to that he was VP of Mobile Strategy at Conduit. Ori holds a BA in Computer Science from the Interdisciplinary Center in Herzilya, Israel.
Mukund Ramachandran
Chief Marketing Officer
Mukund leads the Marketing team and is responsible for all go-to-market and marketing functions including brand & corporate marketing, demand generation, product marketing & sales enablement. He has over 15+ years of experience in senior marketing positions in high-growth companies such as Krux, DataXu, Tremor Video and Yahoo!. Mukund holds an MBA from the Thunderbird School of International Management, and a Master's in Management Studies from BITS, Pilani, India.
David Sasson
Chief Operating Officer
David is COO of Dynamic Yield, overseeing the company's sales, customer success, product development and overall operations worldwide. David has 20+ years of experience operating high-growth technology companies, having most recently served as COO of Outbrain from its founding to well over 500 employees. Prior to that he ran operations at Quigo (acquired by AOL in 2007), co-founded a data company in the political space, and worked at Juno, the first free email company. David also serves as an advisor to several New York-based tech start-ups.
Colton Perry
Vice President, Channel
Colton leads the channel team at Dynamic Yield responsible for channel sales, technical and strategic partnerships and alliances, solutions and consulting partners, and corporate development. He has over 15 years of experience in leadership positions across technology, consulting, marketing, ecommerce, and sales with companies such as
AutoTrader.com
, Pet 360 (a subsidiary of PetSmart), EPAM Systems, and Monetate. He is also a member of the the advisory boards of Salesforce Commerce Cloud and IBM. Colton holds a Bachelors Degree in IS from Old Dominion University.
Ori Bauer
SVP Product & Engineering
Ori leads the product management and engineering teams and oversees the roadmap, definition and development of Dynamic Yield's best in class personalization products. He has 20+ years of experience delivering top notch products, leading R&D and product teams in both startups and large global corporates. Ori was VP engineering at Storwize, a storage startup that got acquired by IBM and later led the IBM Storage R&D center in Israel and a global group (of >400 employees) developing cloud, software defined and all-flash storage products, before that Ori led R&D at Algotec, a medical imaging startup that got acquired by Kodak. Prior to joining Dynamic Yield, Ori was founder & CEO of Glean Health an innovative, digital health data startup. Ori started his career as an officer in a technology unit of the IDF. He holds a BA in computer science and economics and an MBA.
Nina Manor
Vice President, Human Resources
Nina leads human resources at Dynamic Yield, responsible for recruitment, training and development, and making Dynamic Yield the best possible place to work. Prior to joining Dynamic Yield, Nina was VP of Human Resources at INFINIDAT and spent four years at IBM as an HR leader, holding full responsibility for the recruitment process of several IBM acquired companies. Nina holds a B.A in Psychology from The Hebrew University of Jerusalem and M.A in Consulting and Organizational Development from Bar-Ilan University.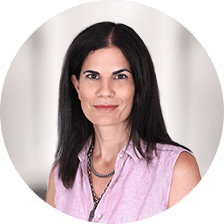 Carmit Tevet-Kuzy
Chief Financial Officer
Carmit leads Finance at Dynamic Yield, overseeing all aspects of the company's financials worldwide while building the proper infrastructure to support the company's scale. Carmit has more than 15 years of prior experience in leading finance functions at startups and high growth global technology companies, most recently as the CFO of Taykey (acquired by Innovid), an online media company, and prior to that as a Director of Finance at MediaMind (Sizmek), a global provider of advertising campaign management solutions. In MediaMind, Carmit was part of the team managing a successful IPO and a major M&A transaction. Carmit is a Certified Public Accountant in Israel and holds a B.Sc. in Accounting from Tel Aviv University, a B.Sc. in Economics and Management from the Academic College of Tel Aviv, Yaffo, and an MA in law from Bar Ilan University.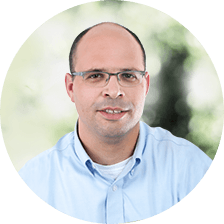 Oded Leiba
Vice President, Customer Success
Oded has more than 20 years of experience managing high-profile client accounts, overseeing customer success, and managing a wide variety of projects, including fortune 500 accounts. He has a vast experience in building and shaping global operations departments, along with his strong record of improving client retention, delivering outstanding customer service, and increasing revenue. Before joining Dynamic Yield, Oded was the Vice President of Customer Success at Clicktale, an enterprise SaaS that focuses on analytics and provides clients insight into their customers' online behavior.
Anoop Vasisht
GM, Europe
Anoop manages the European region for Dynamic Yield & is responsible for the revenue of the region. He is a seasoned executive with 10 years of experience in the field of CRM, Marketing Technologies & Media. Prior to Dynamic Yield, he was an Associate Director at Rocket Internet in Berlin, a Director at ProsiebenSat.1 Media overseeing International investments & an engineer at SAP Labs. Given his rich experience across eCommerce, Media & the Investing world, he has helped over 100 brands at Dynamic Yield envision how to utilize Personalization as a pillar of growth.
Jacob Silber
Vice President, Operations
Jacob leads business operations at Dynamic Yield, including defining, scoping, tracking and optimizing the company's key performance indicators (KPIs), managing strategic and cross- departmental initiatives and projects, and overseeing other operational aspects of the business including legal, financial, facilities, investor relations and other operations. Prior to joining Dynamic Yield, Jacob worked as a corporate and technology attorney in large Israeli law firms, specializing in M&A, financing rounds and day-to-day legal aspects of technology companies. Holding CIPP/E and CIPM accreditation from the International Association of Privacy Professionals (IAPP), Jacob also serves as Dynamic Yield's Data Privacy Officer.
What real growth looks like with personalization
"With Dynamic Yield, Sephora customers can seamlessly find the right products for their beauty needs."
Personalisation is at the core of our eCommerce strategy and partnering with Dynamic Yield allows us to craft truly customised shopping experiences across all touch points.
Alexis Horowitz-Burdick
Managing Director, Sephora Digital SEA
"With Dynamic Yield, Sephora customers can seamlessly find the right products for their beauty needs."
Personalisation is at the core of our eCommerce strategy and partnering with Dynamic Yield allows us to craft truly customised shopping experiences across all touch points.
Alexis Horowitz-Burdick
Managing Director, Sephora Digital SEA
We personalized homepage offers in real time and increased sales 35%.
With Dynamic Yield, we optimized our homepage and uploaded different variations of stand-alone products and sale offers to guide customers through the sales funnel. Instead of theorizing what would work best, we were able to automatically test different promotions and act on crucial decisions in real time
I was able to independently personalize all of our sites just weeks after signing.
As soon as I saw Dynamic Yield, I was excited by the possibility to leverage the platform to grow and engage our readership. Training and setup were a breeze and the tool has been an unbelievable asset.
David Lindsey
Chief Digital Officer, MediaDC
Dynamic Yield helps us deliver truly responsive experiences.
Our customers demand excellence from us and our couriers. Working with Dynamic Yield helps us to deliver the truly personalized and unique shopping experience online that our shoppers receive offline. Finding new innovative technologies to bring us closer to our customers makes a huge difference for us.
Dynamic Yield is the perfect tool to help us maximize the value of our vast video library.
We can now automatically serve the most relevant videos to millions of viewers in minutes, delivering a unique experience to each Hallmark Channel visitor.
Josie Ventura
Vice President, Digital Crown Family Networks
We've completely transformed the fan experience on our website
We've completely transformed the fan experience on our website by working with Dynamic Yield. Their technology allows us to harness all of our data in one platform and act on that data to craft tailored sessions for every fan. It is truly a splendid product!
Robert Blanck
Head of eCommerce and Advertising, BILD
Dynamic Yield helps us test and elevate the user experience to another level
We have deployed Dynamic Yield's solution to improve onsite messaging, conversion optimization and lead generation. Their team offers great service and provides us with both creative solutions and technical enhancements to improve site performance.
Ivan Pavlovic
Marketing Manager, GenExtreme
Dynamic Yield allows us to deliver a standout experience when players arrive onsite
With Dynamic Yield, we can personalize thousands of landing pages automatically to drive conversions. Optimizing this valuable acquisition channel has increased engagement, driven stronger loyalty and increased lifetime value.
Elad Rahamim
Webmaster, Winner.com
With Dynamic Yield, we can personalize and optimize the entire customer journey with one platform.
Personalizing our onsite experience is essential to fulfilling our vision of being Europe's favorite place to buy eyewear. With Dynamic Yield, we can personalize and optimize the entire customer journey with one platform to delight our customers and drive more conversions.
Mirko Caspar
Managing Director, Mister Spex
We use Dynamic Yield to manage and target all onsite campaigns.
With a few clicks, it's quick and easy to build and deploy personalization, product recommendations across web and email and triggered emails for common events such as cart abandonment.
Valter Rolda
Marketing Tech at Linio