Chal-Tec creates specialized experiences in a marketplace world
German eCommerce giant employed Multi-Touch Campaigns to personalize entire user journey.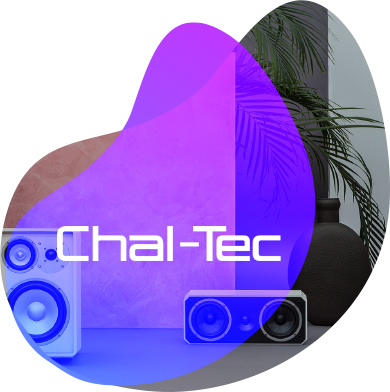 Increase in conversion rate from driving a sub-shop experience across the whole website using a single Multi-Touch Campaign
Uplift in performance
among the DJ lover audience in comparison to the rest of the website traffic
Boasting over €100 Million in annual revenue from the online activity of its 45 retail brands offering products from dozens of categories, Berlin-based giant, Chal-Tec, started as a single store called Electronic-Star, specializing solely in DJ equipment. But in the age of Amazon, niche stores like this found themselves expanding into multi-category online malls in order to survive – a move that increased revenue and online conversions, but left brand loyalists feeling confused about their go-to place for all things Audio / Visual.
Reeling from the loss of customers' trust, Chal-Tec, resorted to various strategies including lowering prices, but to no avail.
At last, Chal-Tec turned to personalization, leveraging Dynamic Yield's Multi-Touch Campaign solution to create a specialized niche-like experience for DJ lovers, camouflaging the rest of their website, ultimately increasing the conversion rate by 27.6%!
"This company makes me happy!"
Philipp Schröder, CRO Manager & Developer
"I worked with several personalization tools, but Dynamic Yield really fits the needs of huge online shops. We chose Dynamic Yield because we have forty shops to control, and as shop managers we have to be able to transfer one successful experience to the other, a capability that only Dynamic Yield offers. And now that Dynamic Yield released Multi-Touch Campaigns, they offer me everything I need."
With the rise of Amazon, Chal-Tec's first independent shop, Electronic-Star, decided to expand its single-category store into a multi-category mall, selling products from a wide variety of categories, including household appliances, sporting goods, garden equipment, kitchenware, and more. Although this move opened up the store's gates to the general public, alleviating the Amazon threat, Electronic-Star had lost the faith of its core loyalists, who no longer counted on the brand's expertise regarding all things DJ equipment. After several attempts to win back their core audience, such as increasing their advertising spend and lowering prices, Electronic-Star sought after the right personalization technology, requiring a platform that could:
Identify customers primarily interested in DJing with high-precision


Provide a consistent personalized experience across the entire website


Drive revenue uplift by automatically identifying the ideal experience for these visitors
Electronic-Star leveraged Dynamic Yield to identify all DJ lovers and then camouflaged every element of the original website for this audience. *
This dedicated experience resulted in the DJ lovers segment performing 37% better than the general population, which in turn translated into a 27.6% increase in conversion rates overall.

Depicted below, find every step of the website as experienced by the general population vs. the DJ-Lovers segment:
All Visitors – full navigation with all categories
Chal-Tec created a personalized experience for every one of Electronic-Star's sub-categories
Due to the incredible success of the DJ lovers experience, Chal-Tec created a camouflaged version of the website for every one of its audiences based on their preferred category, as depicted below.
For Electronic-Star, a once niche store specializing in DJ equipment, combatting Amazon meant becoming a multi-category online mall. But when faced with disappointed brand loyalists and falling revenue, creating a tailored customer journey for those with highly specialized interests proved brands can still deliver niche experiences in a marketplace world. By deploying Multi-Touch Campaigns, one store could become several sub-shops, each targeted at a different segment of customers and personalized to their needs and preferences. Chal-Tec managed to successfully pull this off with a single Multi-Touch Campaign, built in less than a day, to achieve an unbelievable 27.6% increase in conversions, setting an example for the entire industry. *Full case study is available in the downloadable PDF.