An audience segmentation strategy was used to send tailored messages and drive members enrollment with Coopeuch vista account
Looking to improve the rate of partner enrollment, Coopeuch needed to better understand consumer behavior and identify non-members of the cooperative visiting its site in order to target them with tailored messages. The team hypothesized that delivering personalized messages to non-members would encourage them to engage with steps of the enrollment flow. After working with D2B to implement Dynamic Yield's clear and personalized framework, the team established a first-party data strategy that would help them identify and establish audience segments. Then, Coopeuch began identifying the types of messages, recovery notifications, and calls-to-action that would drive the best responses and decided to showcase the specific details and benefits of enrollment through banners. These banner variations and tailored messages were then shown to the non-member audience segment who had started the enrollment process but did not complete it. With an end goal of re-engagement, this campaign resulted in a 25% increase in conversions against the control, which was a campaign excluding exit-intent notifications, personalized messages, or homepage hero banners.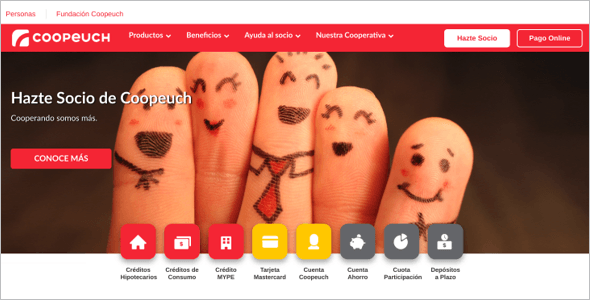 Example of homepage featuring a tailored hero banner and personalized messaging
Personalized banners aimed at different audience segments to make its loan re-liquidation service known
Coopeuch offers a wide range of financial products and services, and in an effort to improve visibility for its loan re-liquidation service among its members, it needed to launch personalized campaigns that would drive awareness and conversions on the website. Since loan re-liquidation services are only available to current members of the cooperative, the enrollment flow to sign up occurs on one of Coopeuch's microsites. However, in order to access the microsite, members must be directed from the primary, parent site. As a result, the team wanted to promote this service on the main site where they could encourage members to begin the enrollment process. D2B helped Coopeuch create three core audiences: users who are active but have yet to take any steps toward enrollment, users who have started the enrollment process, and users who have rejected the offer for loan re-liquidation. Each of these audience segments was then shown a unique banner on the main site featuring relevant and tailored messages based on their enrollment flow status. Coopeuch witnessed positive conversions among each of these audiences, and among users that had yet to start the enrollment process, conversions increased by 26%.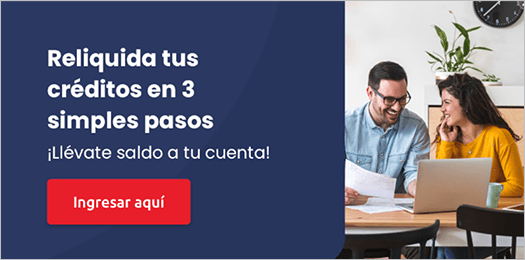 Banner message shown to partners who have yet to begin the enrollment process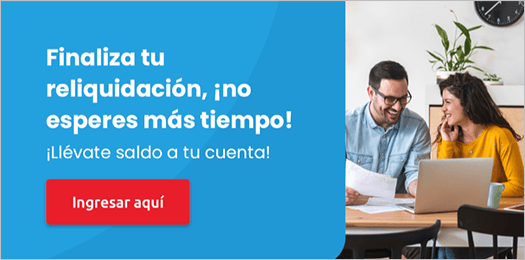 Banner message shown to partners who have started enrollment
Banner message shown to partners who rejected reliquidation offers encouraging them to look into other financial service offers