&
Custora Integrates with Dynamic Yield
Using Dynamic Yield's integration with customer segmentation platform Custora, you can sync valuable CRM data segments into Dynamic Yield. Onboarding these proprietary data segments gives you the ability to personalize the consumer experience during every single interaction. Custora is able to surface customer insights, which Dynamic Yield ingests to give you the ability to target site visitors both efficiently and accurately.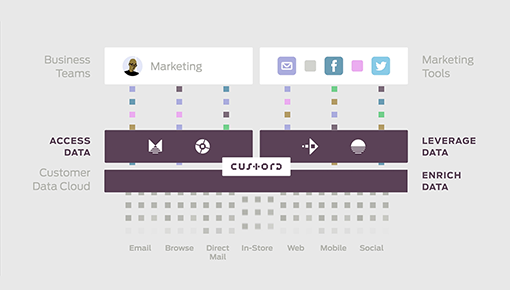 Key Benefits
Execute more effective acquisition and retention campaigns by integrating CRM data into Dynamic Yield.
Personalize every touchpoint and improve every interaction with your customers using this integration.
Pull individual and segment-level insights from Custora to generate personalized experiences across channels in Dynamic Yield's platform.
Use Case Examples
Personalize web experiences and target users that have a high probability to complete a purchase, such as your customers displaying intent to make recurring purchases.
Identify known visitors, including returning customers, and welcome them back to your site with a personal greeting.
Learn more about Custora with Dynamic Yield