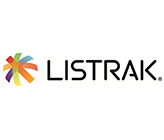 &
Listrak Integrates with Dynamic Yield
Seamlessly deploy email marketing campaigns using Dynamic Yield's integration for Listrak. Take your email marketing to the next level by incorporating Dynamic Content directly within the Dynamic Yield platform. Follow customer activity, such as site or cart abandonment, and automatically deliver personalized emails to re-engage them. Program qualifying events in the Dynamic Yield platform that trigger personalized emails to customers that have left your site in order to encourage them to return.
Key Benefits
Program personalized triggered emails directly within the Dynamic Yield platform to email site visitors that have left your site or app without completing a purchase
Bolster your email campaigns with personalized content and recommendations for your customers
Automatically capture user events in real time to incorporate in email campaigns
Use Case Examples
Re-engage customers that have abandoned a browsing session using automatic, personalized emails.
Engage brand fans using Dynamic Content in email campaigns displaying "most popular" products in real time.
Learn more about Listrak with Dynamic Yield