&
Salesforce Commerce Cloud (Demandware) Integrates with Dynamic Yield
Deploy Dynamic Yield's personalization solution on your eCommerce site with ease with the Salesforce Commerce Cloud cartridge. Dynamic Yield customers with a Salesforce Commerce Cloud platform can implement the entire Dynamic Yield engine on their site with zero errors in a matter or minutes. The integration automatically feeds every action on your eCommerce site into Dynamic Yield's personalization engine, giving you the ability to seamlessly execute your personalization efforts at scale.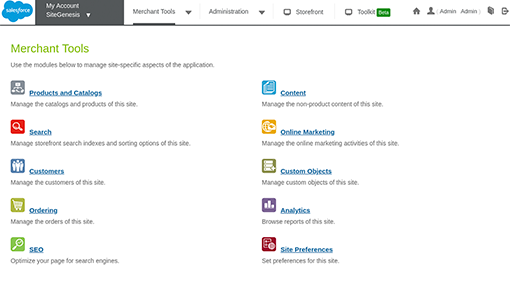 Key Benefits
Significantly cut down on the time and effort needed to integrate Dynamic Yield's solution on your site
Seamlessly integrate Demandware, free of errors, to experience a substantially higher-quality integration
Instantly enable Dynamic Yield's advanced features in real time upon integrating
Use Case Examples
Track user events in real time directly from the Dynamic Yield platform to refine and optimize personalization efforts.
Learn more about Salesforce Commerce Cloud (Demandware) with Dynamic Yield