PERSONALIZATION FOR MEDIA
Create personalized experiences that drive readership and loyalty
Appeal to readers and their individual interests. Deliver the right content at the right time through smart targeting, content recommendations, and messaging.
Maintain a 360° view of your reader
Unify reader engagement history across different channels, then use it to build deep audiences for real-time personalization.
Eliminate data silos by unifying your marketing stack
Replace multiple despaired point solutions with one unified platform for recommendations, targeting, messaging, and experimentation.
Execute with greater agility, without relying on IT
Move your campaigns through the queue and set them live in a matter of days.
Media industry leaders are winning with Dynamic Yield
How customers are creating waves with our product recommendations
Dynamic Yield integrates with top tools for Publishers
Resources to fuel your efforts
Get answers to the most frequently asked questions about scaling personalization and discover perspectives from practitioners on the current and future states of personalization.
Assess your ability to deliver superior customer experiences and benchmark your results with others in the media industry.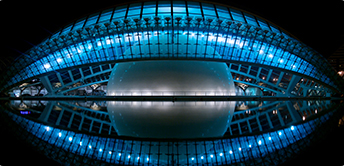 Here are 5 challenges publishers face when implementing out-of-the-box A/B testing solutions - and how to overcome them.