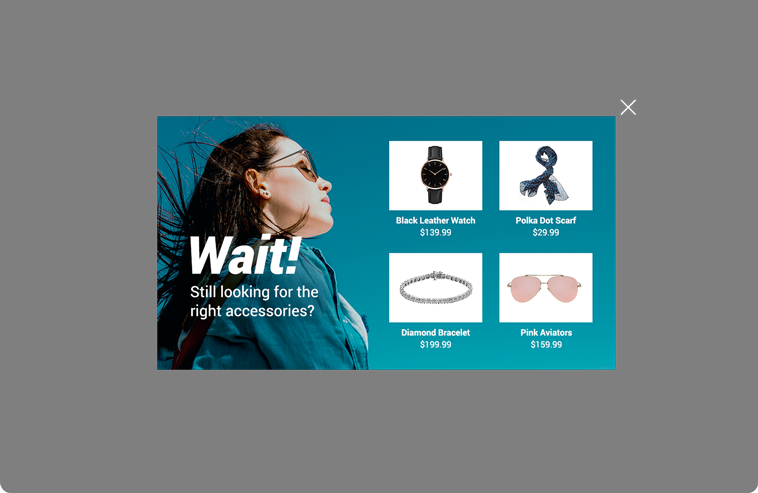 Template Details
Use this template to easily embed creative product recommendations within a Dynamic Content unit, or an overlay message. This template allows you to customize the background image, the copy, and the recommendation strategy.
Key Benefits
Drive sales by offering relevant and timely product recommendations.
Promote specific lines of products or seasonal deals.
Engage with your website visitors on a personal level.