Who:
A large consumer financial services company in the United States
Strategy:
To create a cohesive user experience, the financial services company ensured that users who clicked on ads were directed to a landing page that truly reflected the call-to-action that piqued their interest. The organization created landing pages for each respective ad and connected the two experiences using URL parameters.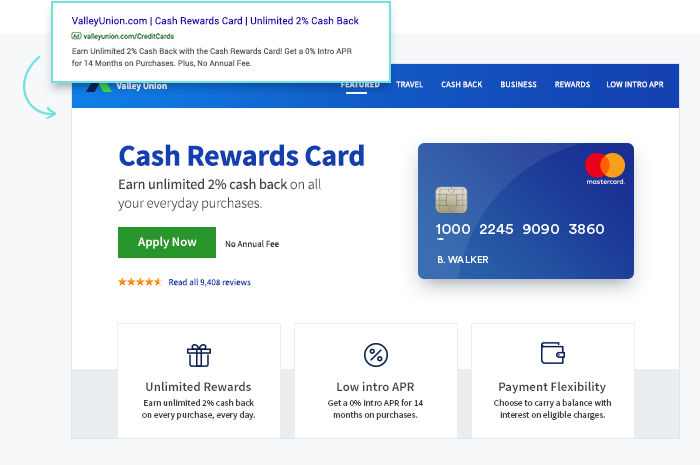 Hypothesis:
The best way to welcome a newly acquired user is by acknowledging the value proposition that attracted them in the first place. Continuity is key during these initial, critical moments in the relationship, and failing to take context into consideration when interacting with a prospective customer for the first time may send them away disillusioned, driving them to find what they were looking for somewhere else.