Who:
One of the largest booksellers in the U.S.
Strategy:
In order to capture abandoning visitors, the bookseller deployed highly-personalized exit-intent overlays, featuring incentives for the categories and books the visitors have affinities for alongside book recommendations.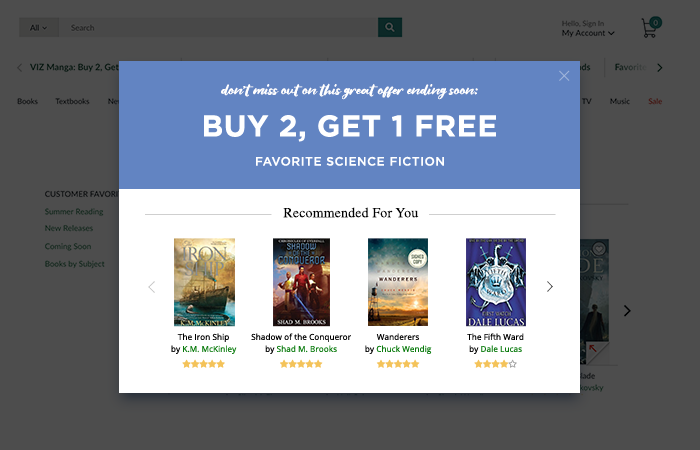 Hypothesis:
Deploying exit-intent popups are a proven tactic for reducing cart and site abandonment, narrowing down the analysis required for visitors to make a decision by encouraging them to take a specific action. However, by coupling this strategy with personalized recommendations based on each visitor's unique interests, affinities, and preferences, brands can demonstrate a deep understanding of their needs and greatly increase the likelihood of reigniting engagement.
Templates that can be used to achieve this:

Your Dynamic Yield account comes preloaded with a rich library of personalization templates, so that you can launch personalization use-cases instantly without requiring any additional design and development effort.

Discover the Template Library