Who:
A large insurance services company in Germany
Strategy:
To encourage proactive user action, the insurance company used personalized messages to communicate the importance of purchasing protection ahead of natural disasters, tailoring these messages according to where users are located.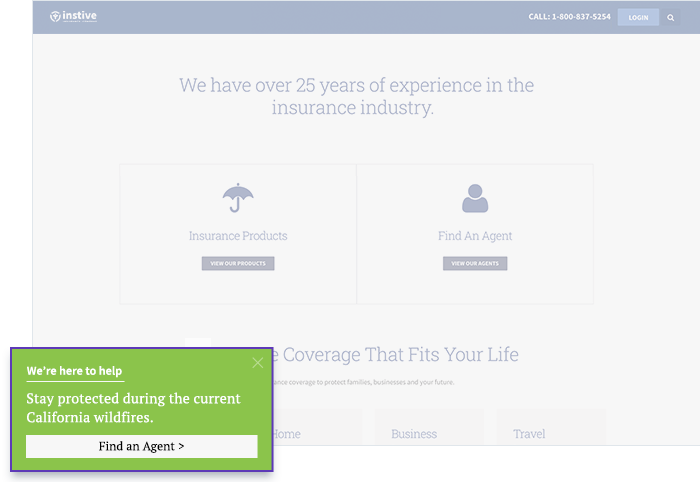 Hypothesis:
With a variety of insurances available, it can be a grueling task for site visitors to find one that suits their needs. Organizations can ensure they find the right insurance plan and are protected by highlighting relevant options upon site entry. Companies can tailor which plans are displayed based on geo-location, weather behavior, and more to ensure users are shown the most relevant protection options.