Who:
Popular UK travel booking site
Strategy:
The booking portal features personalized homepage hero banners for each user based on past behavior and demographics: resort lovers, families with kids, budget travelers, cruise lovers, etc. Each user is exposed to the banners proven to increase engagement among their respective segment.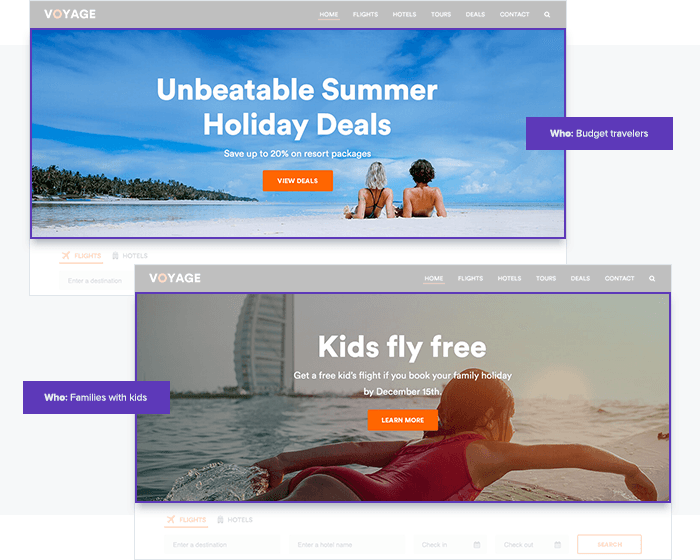 Hypothesis:
The homepage is typically the initial point of discovery for many travelers looking to research, compare options, and book trips. Therefore, the experience shouldn't be static — homepage banners should, instead, be utilized as an essential first touchpoint. By replacing generic homepage banners with content personalized to the user, brands can encourage all types of engagement, such as clicks, site searches, and more that will ultimately reduce bounce rate and potentially increase revenue, conversions, etc. Update banners based on whatever data is available, like visitor type, traffic source, location, browsing and purchase history, or real-time browsing signals.
Templates that can be used to achieve this:

Your Dynamic Yield account comes preloaded with a rich library of personalization templates, so that you can launch personalization use-cases instantly without requiring any additional design and development effort.

Discover the Template Library