Who:
A large entertainment network
Strategy:
In order to encourage content discovery, the network personalizes and sorts the top navigation menu according to each visitor's favorite TV show and category. Their favorites are featured at the top of the page when users return to the site, and they are served fresh content recommendations to promote discovery.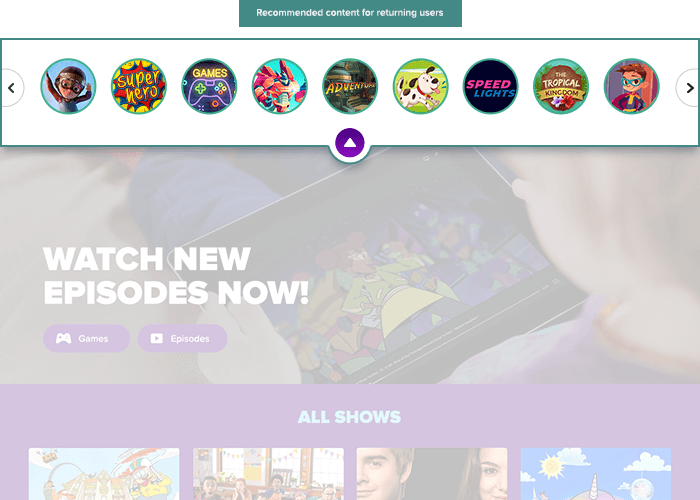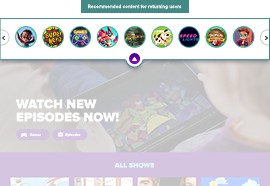 Hypothesis:
Media companies with a plethora of content must provide experiences that are uniquely compelling to audiences with varying interests and tastes. To ensure visitors are met with their preferred content, the navigation menu can be an effective tool for bringing the right entertainment to the forefront. Teams should experiment with sorting different items in the menu and highlighting top content or categories. Additionally, they can use the nav to recommend fresh content, promoting further discovery based on each visitor's affinities. By better anticipating audience needs and staying fresh to visitors, media companies can expect massive increases in engagement.