Who:
A large American fashion retailer
Strategy:
To help users easily find gifts for their friends and family, the retailer served a product-finder guide, which asked customers about their shopping objectives, spending range, gift-receiver's preference, and more. The retailer then created a tailored category page with product recommendations based on the shopper's answers.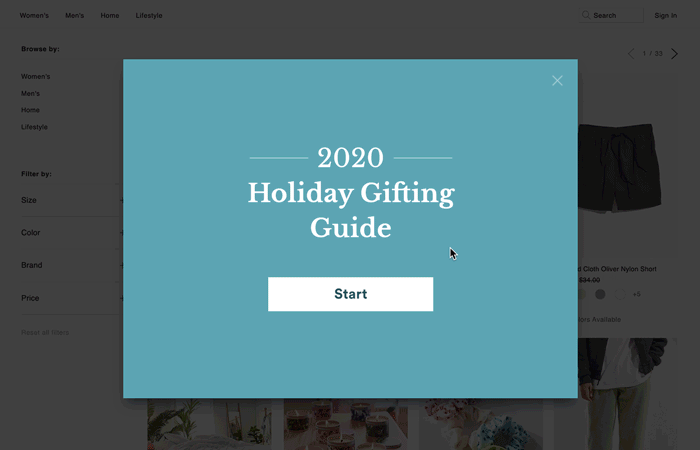 Hypothesis:
Shopping for a gift can be challenging, and organizations can alleviate the stress often associated with doing so. Displaying a survey that asks users what they are looking for or who they are shopping for can help consumers find products they like, and save them time while doing so. Once the user finishes the survey, the category page is re-ordered based on the user's answers, making it easy for the shopper to select the perfect gift and purchase an item.