Who:
Household appliances sub-brand of one of Germany's leading retailers
Strategy:
In order to promote category discovery among visitors who land directly on product pages, the home appliance store A/B tested the impact of category discovery banners on product pages.
Show this use case for: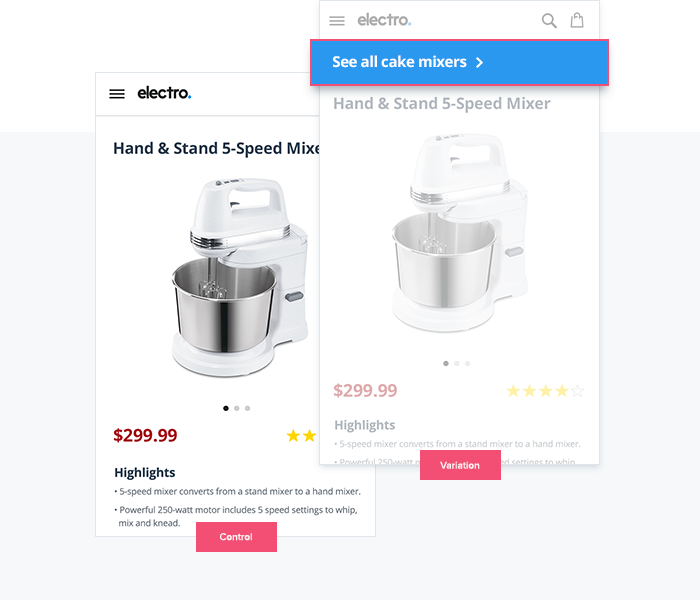 Hypothesis:
Whereas the homepage used to typically be the initial point of entry to a site, more and more visitors are now landing on product pages – whether from social, organic search, email, or ad campaigns. Because of this, brands need to improve continued discovery by allowing users to easily navigate back to the product's main category page. In the case an individual wants to explore more options, they should be able to do so easily, without having to resort to search or attempting to find the category page from within the navigation menu.