Who:
Global supply chain manager
Strategy:
In order to improve product discovery and increase AOV, the global supply chain management giant triggers a product recommendations-infused popup modal that is triggered upon adding a product to cart. The recommended products are complementary to the product added to cart.
Show this use case for: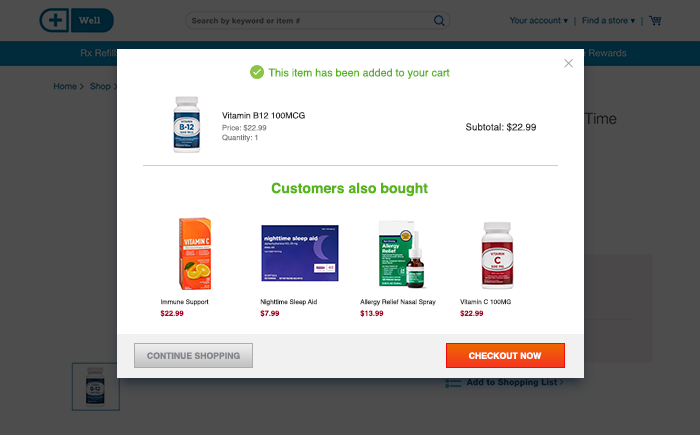 Hypothesis:
Once a user heads down the purchase funnel, the opportunities to surface additional products is limited, but popup recommendations are extremely useful for brands looking to drive upsells. Surfacing complementary items to those in the user's cart encourages product discovery right up until purchase, especially if the shopper has forgotten about an item of interest before finalizing the order. This gives brands the chance to increase the average cart size and AOV.
Templates that can be used to achieve this:

Your Dynamic Yield account comes preloaded with a rich library of personalization templates, so that you can launch personalization use-cases instantly without requiring any additional design and development effort.

Discover the Template Library