Who:
A large consumer financial services company in the United States
Strategy:
To raise awareness for the offers available, the company launched an overlay message, using countdown timers, with urgency tactics to promote these time-sensitive offers and campaigns.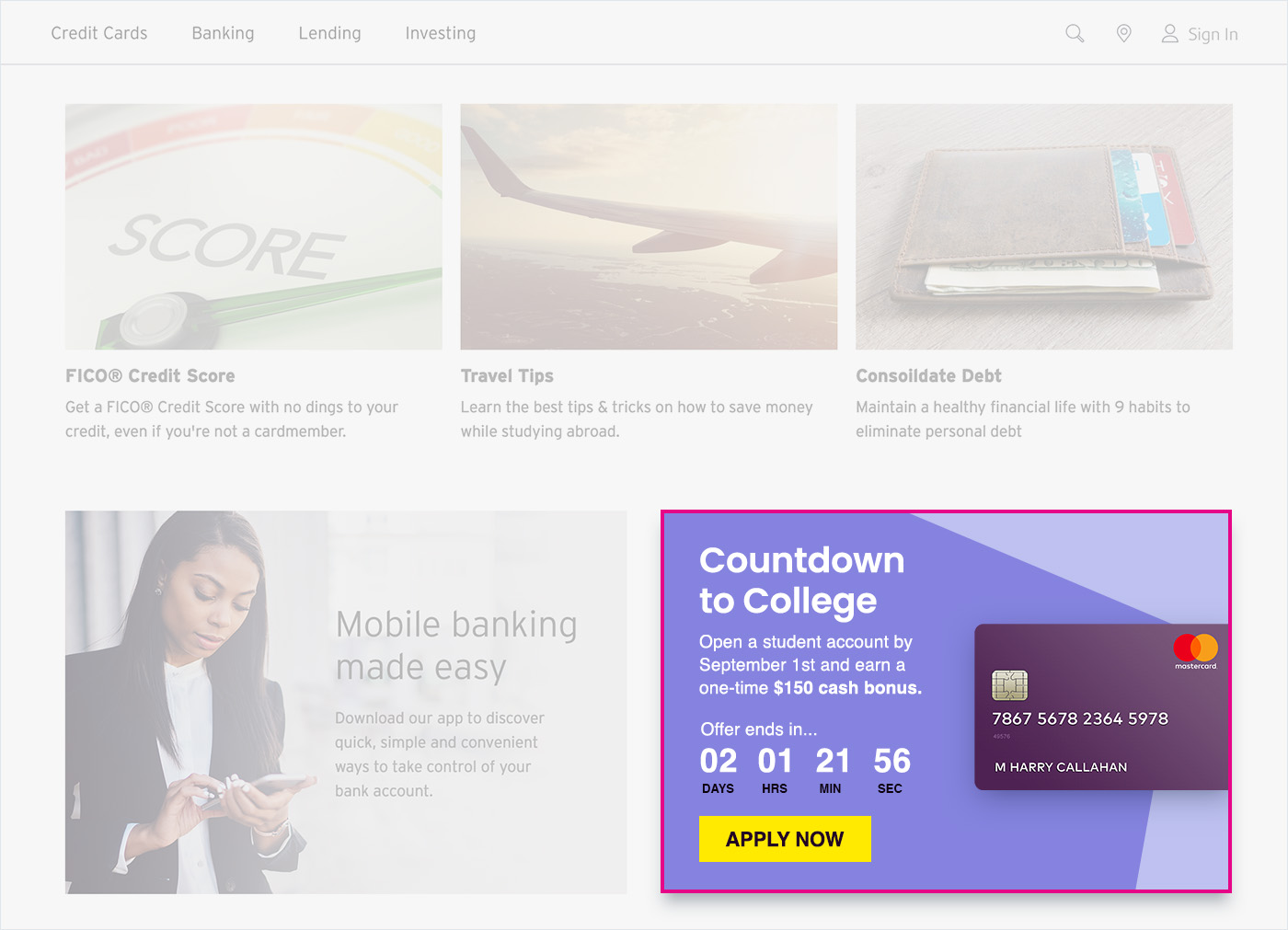 Hypothesis:
No one wants to be left out of a good deal, and organizations offering deals and promotions need to find creative ways to drive awareness in a timely fashion. By displaying a countdown notification message on your site, a company can create a sense of urgency amongst site visitors, encouraging them to act on a deal and ensure they do not miss out.