Who:
A large consumer financial services company in Germany
Strategy:
To keep users engaged, the financial organization began surfacing personalized offers or content for each customer based on their brand affinity, spending power, and financial preferences. The recommendations were displayed throughout the site, ensuring customers did not miss out.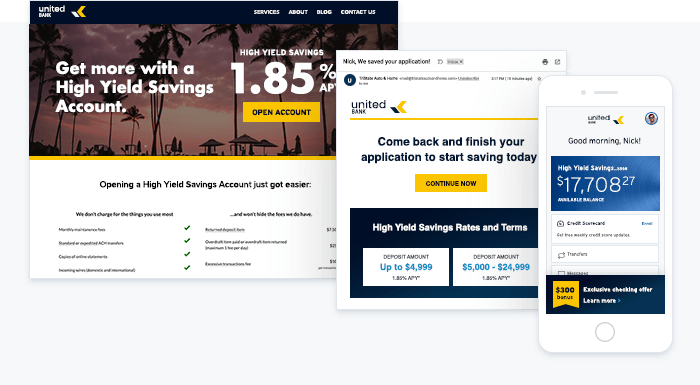 Hypothesis:
Today's consumers typically interact with a company across channels, perhaps browsing a site once, then clicking an email, and later scrolling through a mobile app. These interactions should feel cohesive, and consumers expect companies to tailor these experiences, no matter the channel. Integrating point solutions with Dynamic Yield helps marketers create omnichannel experiences because the data collected in each channel can be shared and targeted across marketing stacks, ensuring users are engaged at all times.