Who:
A large consumer financial services company in the United States
Strategy:
To keep users engaged, the financial organization began surfacing personalized bundles which composed of offers and content to each customer based on their brand affinity, spending power, and financial preferences. The company used merchandising rules to curate these assortments. Some of the rules included showing an article based on a different category on every slot and upselling the site visitor on the last slot.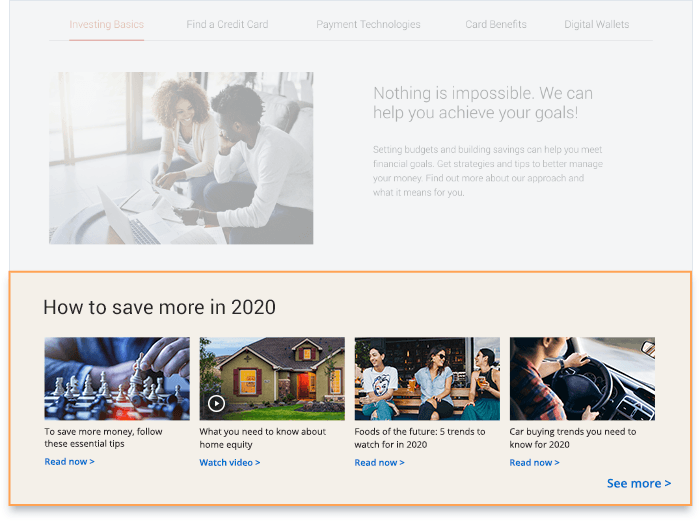 Hypothesis:
Facilitating content discovery for site visitors is a great way to decrease exit rates and increase site loyalty. Using personalized content recommendations based on visitors' interests, preferences, and behavior, companies can be sure users are only exposed to content they are interested in, increasing the likelihood of engagement.