Who:
A large gaming website
Strategy:
In order to craft enticing landing page experiences, the gaming giant leverages data it collects from its digital assets, ad campaigns, and visitors' traffic source to serve the most relevant experiences for every site visitor.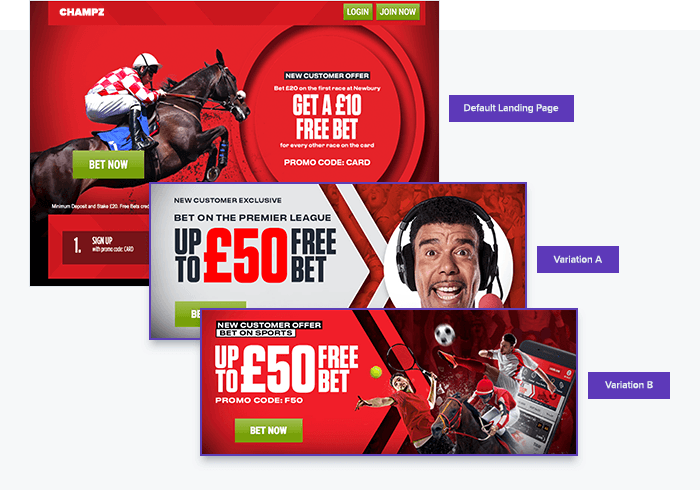 Hypothesis:
The online gaming industry's huge traffic volumes and strong competition creates even more pressure for gaming providers to deliver increased engagement, stronger loyalty, and improved lifetime value. By personalizing the landing page experience to each visitor according to various conditions, gaming brands can truly differentiate themselves, turning visitors into players.