Who:
Europe's leading airline passenger protection company
Strategy:
To deploy the best possible landing page experiences, the company personalizes and optimizes all of its landing pages, serving variations based on each user's browsing history, geolocation, referring campaign, time of day, and more.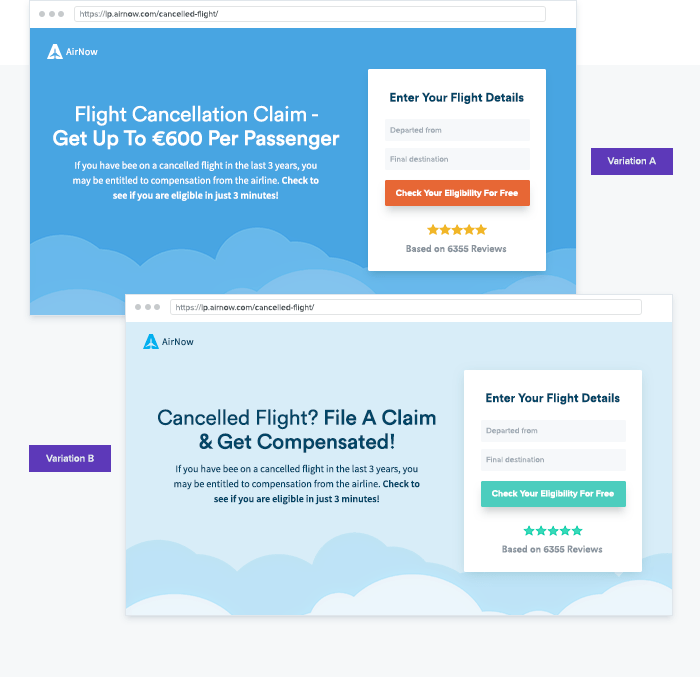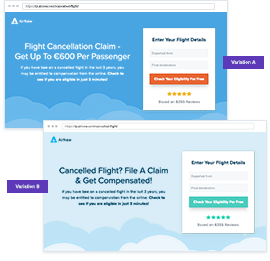 Hypothesis:
The more the landing page connects with visitors, the more likely it is to convert. No matter how well crafted a static landing page, a personalized experience will offer a dramatically more compelling advantage. By leveraging as much available data such as geolocation, time, past behavior, and more, brands can make a connection with visitors instantly, increasing the likelihood of conversion.