Who:
Large International QSR
Strategy:
This large international QSR wanted to personalize the drive-thru and kiosk menu, even for anonymous customers. They achieved this by utilizing location to suggest products that corresponded to the time of day and the weather. For example, a store in California in the morning was able to showcase breakfast items for a hot day, such as iced coffee, yogurt parfaits, and frozen smoothies. At the same time, a store in Minnesota was able to showcase lunch items for a cold day, such as hot chocolate, soup, and hot sandwiches.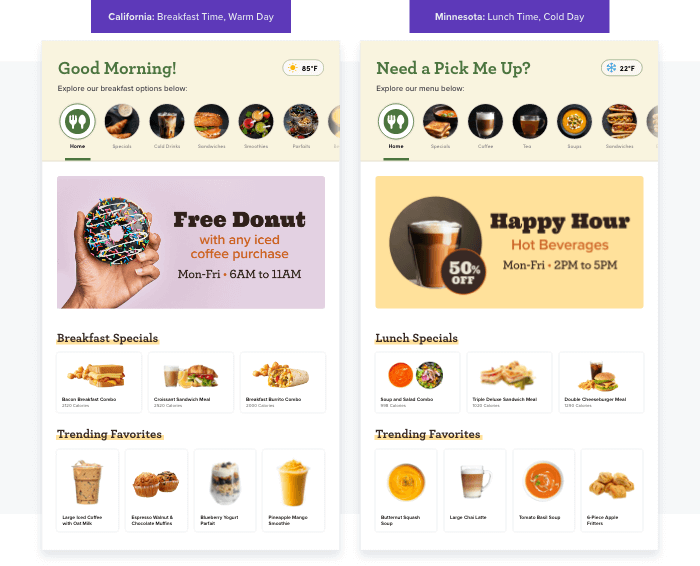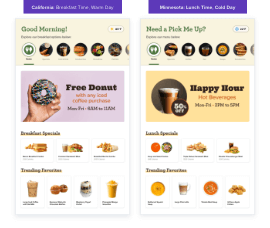 Hypothesis:
Location-based personalization allows restaurants to accurately meet customers' needs by filtering out non-relevant items. When a customer can quickly see recommendations that match an experience they are having — such as a hot morning or a cold afternoon — they are more likely to have a satisfactory experience, increasing the chances of repeat business and driving more revenue over time.