Who:
Large U.S. fashion retailer with six major sub-brands
Strategy:
In order to personalize the homepage, the retailer converted every piece of content and banner into Dynamic Content, which was continuously optimized and targeted at their varied audience segments in order to guarantee an optimal and consistent experience.
Show this use case for: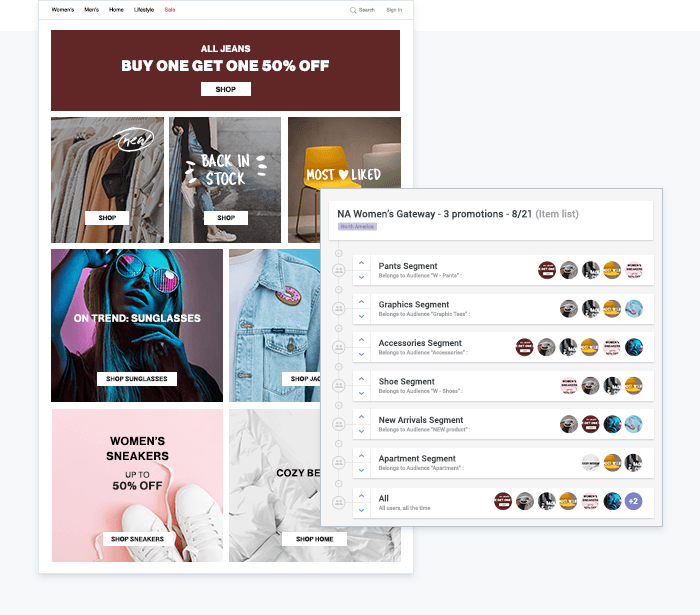 Hypothesis:
When it comes to retail, every shopper has their own unique tastes and preferences. But with endless brands and product options, site visitors need tailored content to help them cut through the noise and find what they are looking for. By leveraging Dynamic Content on the homepage, brands can guide visitors toward products they are interested in based on real-time data – from site behavior, clicks, geo, season, trends, and more – continuously serving the most relevant content to each audience. Read further about eCommerce personalization.
Templates that can be used to achieve this:

Your Dynamic Yield account comes preloaded with a rich library of personalization templates, so that you can launch personalization use-cases instantly without requiring any additional design and development effort.

Discover the Template Library