Strategy:
On the account page, post-login, this leading bank served a personalized recommendation banner to existing cardholders to encourage them to explore additional products. In this case, different types of savings accounts were promoted post-login, with information about the unique benefits of each. This allowed the cardholder to select the most practical offer based on their financial goals. By using education as the hook, this recommendation increased both product discovery and conversion.
Show this use case for: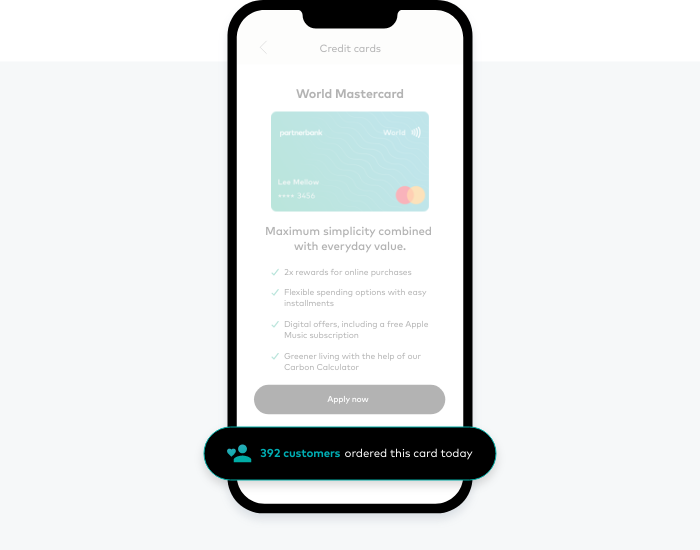 Hypothesis:
Knowledge is power, especially when it comes to finances. Banks can gain the trust of cardholders, as well as increase product discovery and conversion rates, by pairing personalized recommendations with educational messaging directly in a cardholder's account page.