Who:
Leading European DIY and handicraft platform
Strategy:
In order to compete with Cyber Monday competition, the DIY platform leveraged Dynamic Yield's "Wheel of Fortune" template to raffle promotions (10% discount, free gift, and free delivery) among its customers.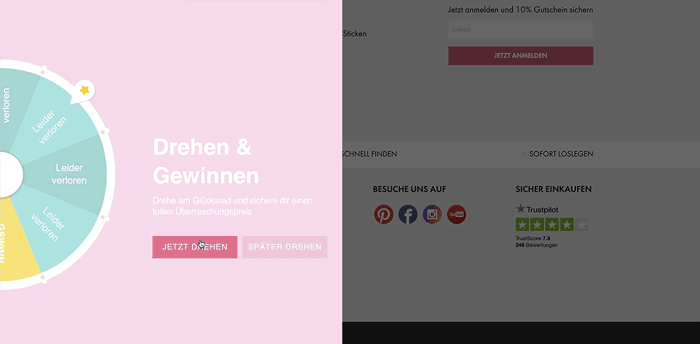 Hypothesis:
The holidays are often marked with increased spending, making it an important time of year for retailers to ramp up their marketing efforts. However, it's also an incredibly competitive time. For brands looking to drive engagement and user action, the wheel-of-fortune spinner overlay adds an element of gamification to the deployment of promotions. This not only provides a unique experience holiday shoppers will remember, but also ensures each visitor always receives the optimal promotion for them.
Templates that can be used to achieve this:

Your Dynamic Yield account comes preloaded with a rich library of personalization templates, so that you can launch personalization use-cases instantly without requiring any additional design and development effort.

Discover the Template Library