Strategy:
In order to better segment and provide more personalized recommendations, the retailer serves an online style-guide quiz where the user answers questions about the type of home they want to furnish, preferred color scheme, and more.
Show this use case for: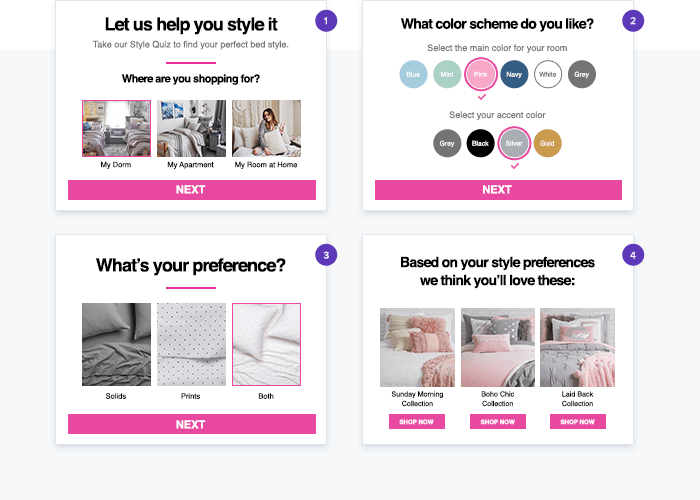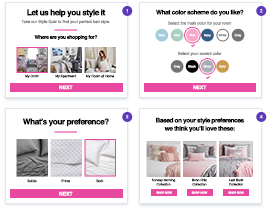 Hypothesis:
The greater the wealth of data in your repository, the richer the experience for users becomes. Prompting users to complete a guided quiz is a great way to learn more about your potential and returning customers. More often than not, shoppers are happy to disclose more information about their interests and preferences, so long as they feel as though its going to provide value to them in the end. In this case, the enriched data will allow you to better segment audiences and serve more personalized experiences.