Who:
Leading small business bank
Strategy:
This leading small business bank served surveys which asked visitors about their business industry, financial goals, and more and used the responses to create a more relevant and impactful site experience. As a result of enabling self-segmentation through these surveys, this bank saw an overall increase in the acquisition of new small business cardholders.
Show this use case for: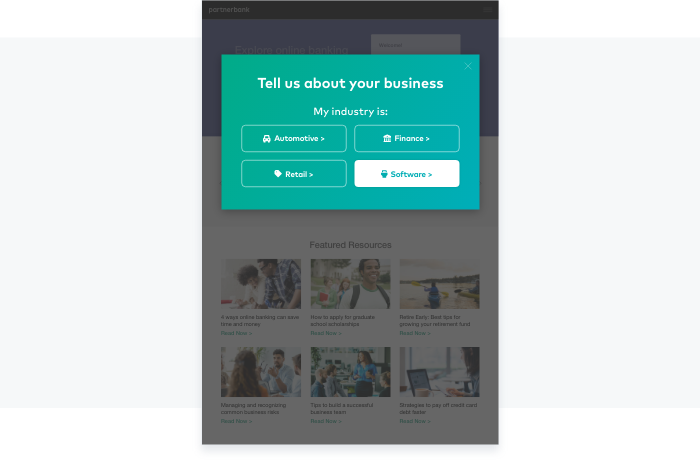 Hypothesis:
Successfully acquiring new cardholders requires an understanding of their unique needs and interests. By using surveys to recreate an in-person consultative experience, banks can offer tailored discovery and determine the right small business product and/or service to recommend.