Who:
A boutique retailer of natural-bath products
Strategy:
In order to cross-sell and drive conversions, the retailer presents complementary product recommendations upon cart addition, which appear in a right-side, flyout cart drawer.
Show this use case for: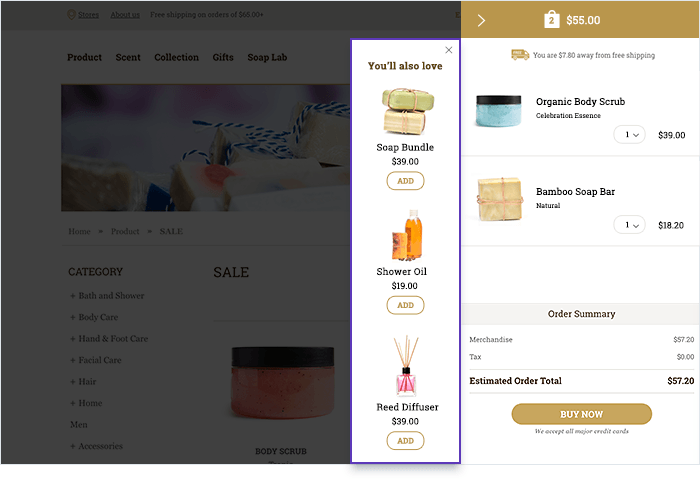 Hypothesis:
A great upsell strategy ensures users never need to leave the page – especially one as important as the cart page. With a flyout cart drawer, users can browse recommended products complementary to those in their cart, directly from their cart. For users potentially interested in additional products but short on time or less invested in re-starting the discovery process, these last-minute recommendations cut out the labor as they head toward checkout, driving cross-sell KPIs and revenue.