Who:
An innovative eCommerce site
Strategy:
In order to provide every visitor with a personalized shopping experience, the retailer launched a personalized product discovery zone, where products are sorted, personalized, and optimized.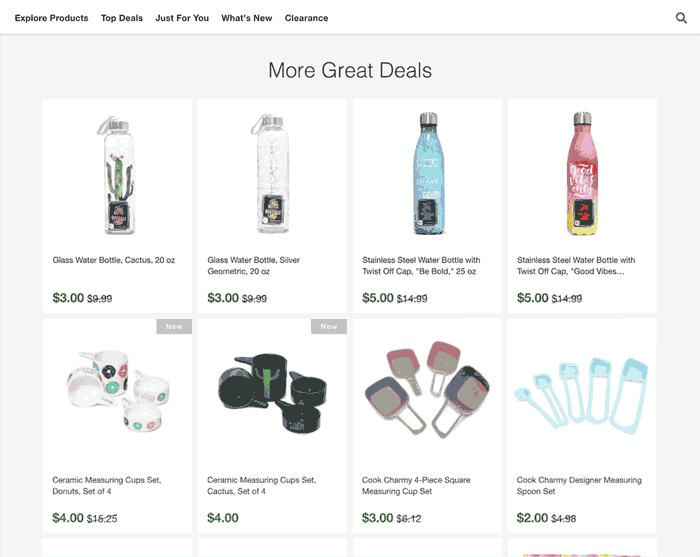 Hypothesis:
These days, consumers not only want stylish products, they want rich browsing experiences to go along with them – it's all about getting trendy with how brands surface items. A great way to highlight a product catalog is to provide each user with a personal discovery zone, or landing page, which houses a selection of products sorted and optimized specifically to their needs and preferences.
Templates that can be used to achieve this:

Your Dynamic Yield account comes preloaded with a rich library of personalization templates, so that you can launch personalization use-cases instantly without requiring any additional design and development effort.

Discover the Template Library