Who:
A large content outlet
Strategy:
To increase clicks, the publisher embeds inline content recommendations directly into their articles, continuously testing recommendation strategies and optimizing the layout.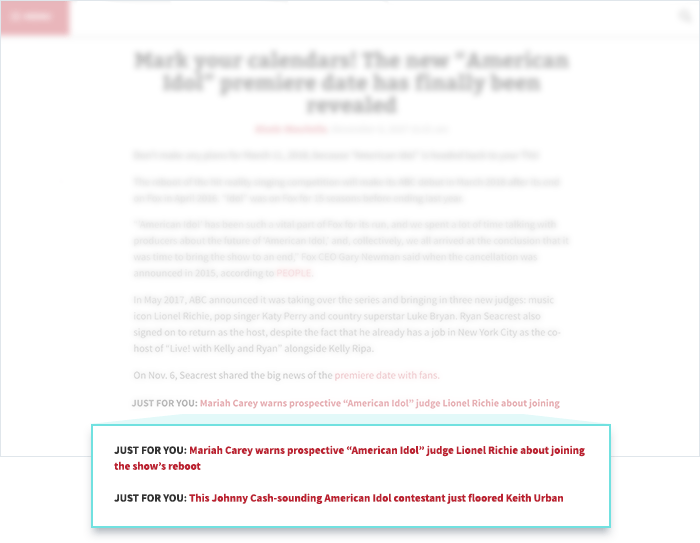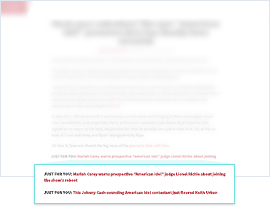 Hypothesis:
No two users respond the same way to how a site is structured or content is ordered, which is why layout testing is so important. Some may not end up reading an article in its entirety, while others simply lose interest or perhaps want to move on to the next piece of content. Rather than leaving the reader to discover what's next on their own, or forcing them back to the homepage to start their search again, publishers can embed inline recommendations and continue to optimize them over time for maximum engagement. For example, moving them up higher on the page or ahead of other sections.