Who:
A large consumer financial services company in the United States
Strategy:
To drive user engagement, the company recommended compelling content and services, tailored to different stages of the user's journey, in order to effectively educate site visitors on the resources available to them to better nurture their relationships. For example, as the site visitor evolved by becoming a returning user, credit card member, or house owner, the recommended content changed to match the user's current behavior.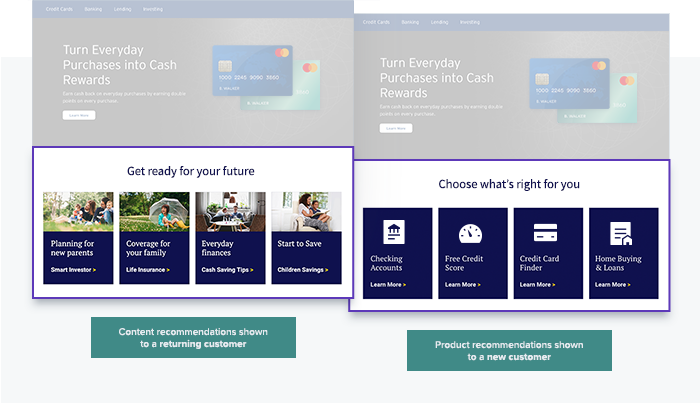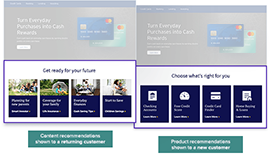 Hypothesis:
Different stages of the funnel require different types of recommendations. Users in the early stages are curious to learn about the company and the services they offer, whereas returning customers are interested in additional plans and options available to them. In order to ensure customers are always served relevant content, it is necessary to make sure these experiences reflect where each user is in the customer journey.