Who:
Beauty and cosmetics sub-brand of UK's largest grocery giant
Strategy:
In order to inform every user of the most relevant value propositions relevant to their step in the user journey, the beauty brand shows a site-wide "skinny-banner" that highlights the three offers most relevant to the user on the specific page type, based on performance and the user's progress in the conversion funnel.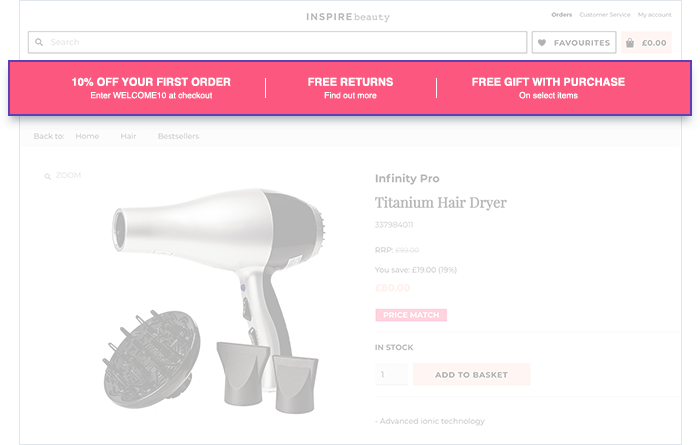 Hypothesis:
Different pages and stages in the customer journey require different promotional strategies. For example, serving a visitor a coupon for 10% off makeup accesories while browsing for a hair care products likely wouldn't elicit a sale. However, should a brand match promotional messaging according to page type, the user's activity, past purchase behavior, etc., the more relevant the experience and greater the chance the shopper will take you up on their offer.