Who:
One of the Netherlands' popular women's fashion retailers
Strategy:
To boost mobile sales, the retailer deployed a mobile-optimized scrolling navigation bar, which conserved its mobile real estate. Using an out-of-the-box template, the retailer designed an improved mobile navigation experience, allowing more content to surface.
Show this use case for: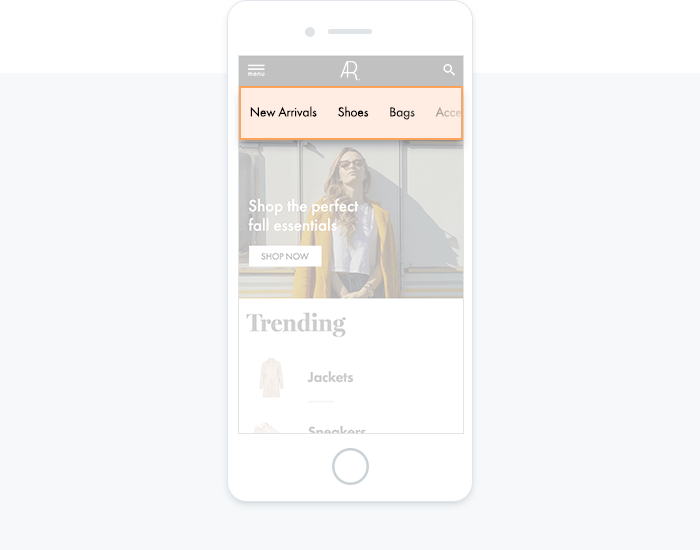 Hypothesis:
On mobile, every pixel counts and marketers have limited space to craft engaging digital experiences. With a smaller screen size, product discovery becomes much more difficult, and optimizing for user behavior on mobile as opposed to serving experiences similar to desktop becomes critical. By introducing a scrolling navigation bar, brands can make it easier to find top categories, move between pages, and showcase more products throughout the site.
Templates that can be used to achieve this:

Your Dynamic Yield account comes preloaded with a rich library of personalization templates, so that you can launch personalization use-cases instantly without requiring any additional design and development effort.

Discover the Template Library