Who:
A large fashion retailer
Strategy:
To encourage product discovery, mobile visitors are urged to complete a survey about their preferences. Afterward, content is fully personalized throughout the app using 'explore cards' and product recommendations, fully tailored to the customer's gender, style, and preferences.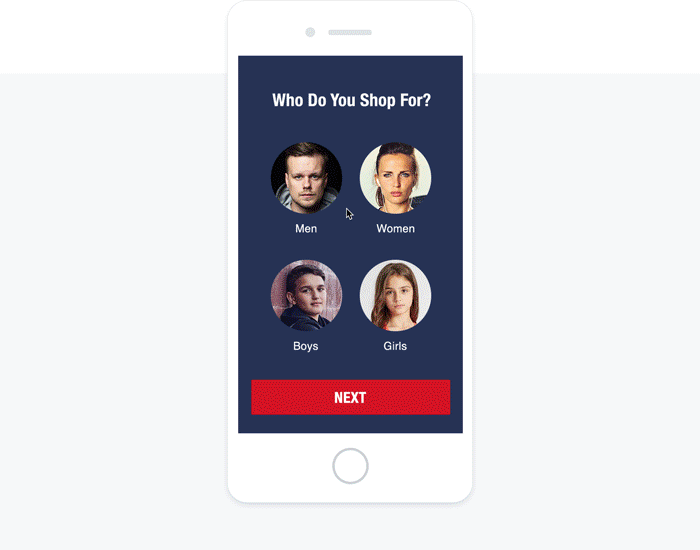 Hypothesis:
With limited real-estate to work with on mobile, brands need to ensure the user experience is optimized for smaller screens, where product discovery is harder to achieve than on desktop. As the visitors often understand the constraints, they may be more likely to share details about their preferences in exchange for a better experience. By deploying a survey with questions to elicit this important information, teams can use the answers to better personalize elements across mobile channels, increasing the likelihood of purchases and driving higher AOV.