Who:
A large insurance services company in Germany
Strategy:
In order to create micro-targeted experiences, the insurance company pushed rich data stored from their first-party tool to the Dynamic Yield platform. By doing so, the organization was able to leverage data regarding users attributes like lifetime value and spending capacity, to create personalized campaings showing users exclusive offers based on their credit score and loyalty status.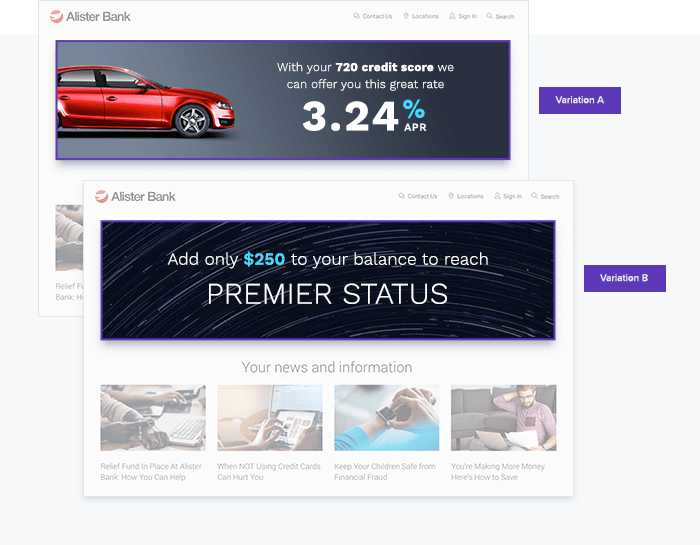 Hypothesis:
First-party data empowers marketers to take personalization to the next level because of the rich information that it holds about the company's audience. This rich data can be used to create robust experiences using granular customer information, such as lifetime value and loyalty status. Marketers are even able to combine their CRM data with any audience onsite-behavioral information to create an even more holistic user experience. By creating truly personalized experiences, customers will feel like the site is catered to them, increasing the time spent on-site and their likelihood to visit the site again.