Who:
A large news outlet in the US
Strategy:
To double down on in-house ad delivery, the outlet serves its native ads through Dynamic Yield to make sure all ads are continuously optimized and tailored to different audiences, instead of serving generic ads for everyone.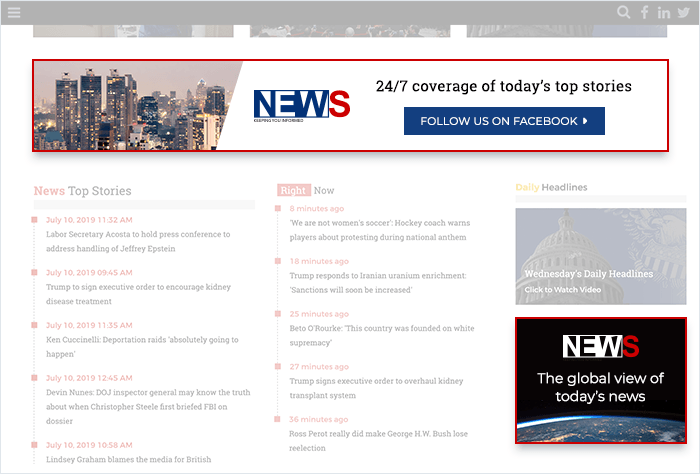 Hypothesis:
There is a higher likelihood visitors will engage with advertisements when interacting with content or experiences that are relevant to them on an individual level. More attentive to what's going on across the page, brands looking to drive clicks should place ads in areas personalized to the user, where the visitor is more likely to consider its value.