Who:
A large, gated, subscription-based conservative news outlet
Strategy:
The outlet was looking to increase its paid subscription rates for both broad and narrow audiences and continuously optimized its overlays for each of its Audience segments.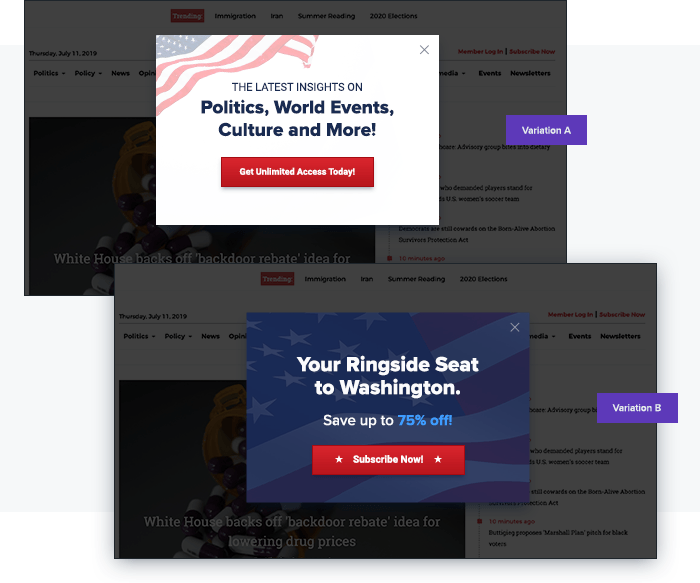 Hypothesis:
The nature of an audience's visit to a publisher site changes dramatically per reader – some come with a particular preference in politics or finance, while others showcase a general interest in a variety of topics. For publishers reliant upon subscriptions to drive revenue, this difference should be taken into consideration when encouraging sign-ups. Not tailoring communications is just as ineffective as it is potentially damaging to a reader's overall experience with a publisher. An individual seeking a publisher out to be their source of news must be treated with care in such a saturated content marketplace.