Who:
Large electronics retailer in Germany
Strategy:
In order to ease navigation, promote product discovery, and drive more conversions, this German electronics retailer leveraged Dynamic Yield's Affinity Allocation to personalize the order of its side navigation menu based on every visitor's preferences.
Show this use case for: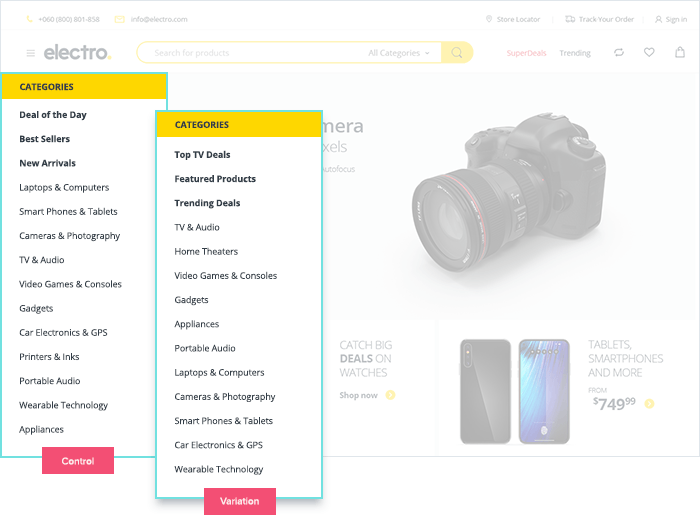 Hypothesis:
Navigation menus serve as roadmaps for product discovery, allowing users to explore important areas of a site. However, in some cases, they can create unnecessary barriers to the user, perhaps highlighting items that are of no interest to them. By optimizing and reorganizing some elements on the menu based on a user's affinity or preferences to a particular category, it can decrease the time needed to surface the right product(s) and drive conversions more efficiently.