Strategy:
A leading international bank used Dynamic Yield to raise awareness for available promotions and increase early month on book (EMOB) spending with personalized push notifications. This bank targeted users with tailored push notifications who recently purchased a travel card with offers and education on the card benefits. As a result of sending notifications highlighting relevant information and offers, this bank saw an overall increase in the amount spent by new travel cardholders in the first statement cycle.
Show this use case for: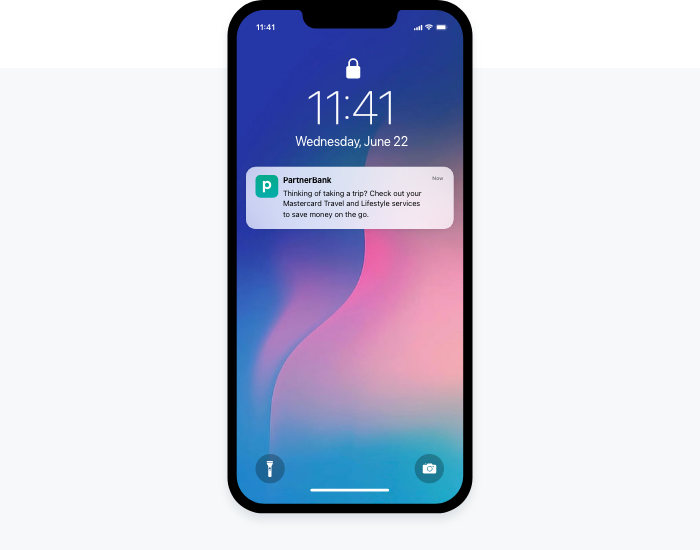 Hypothesis:
Strong messaging around limited-time perks available for new cardholders contributes to an increase in the amount of spending in the first statement cycle. By easily automating audience segments with personalization, banks can seamlessly target new cardholders to increase EMOB usage.