Who:
A large Finnish real estate rentals and sales network
Strategy:
In order to engage high-value customers, the network advertises its apartments across its Media affiliate companies using targeted retargeting display ads with automated apartment recommendations. Visitors that have previously viewed 10+ listings see listings they've viewed before, and others received affinity-based recommendations.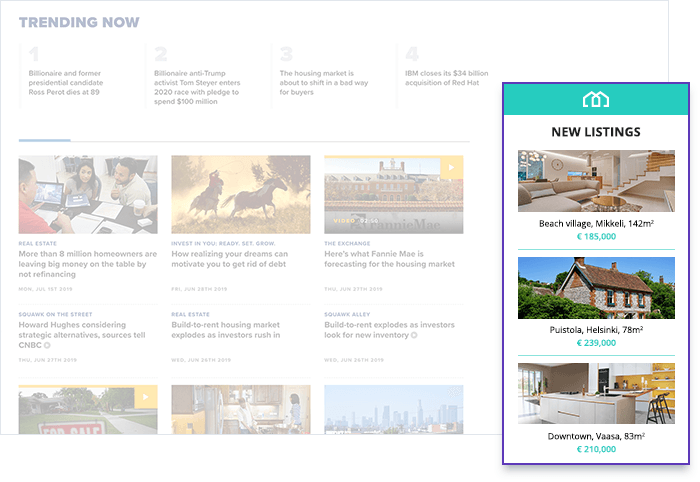 Hypothesis:
Executing retargeting campaigns is a useful method to attract and re-engage customers. Even more effective is fusing ads with personalization, leveraging information such as past browsing history, user affinitity, location, and more to increase the richness and personal relevance. Doing so can also lead to higher marketing ROI.
Templates that can be used to achieve this:

Your Dynamic Yield account comes preloaded with a rich library of personalization templates, so that you can launch personalization use-cases instantly without requiring any additional design and development effort.

Discover the Template Library