Who:
A leading footwear & accessories brand
Strategy:
To re-engage cart abandoners and encourage the completion of a sale, this retailer automatically triggers an email for shoppers who engaged with a product but did not buy, notifiying them that the item has been reduced in price.
Show this use case for: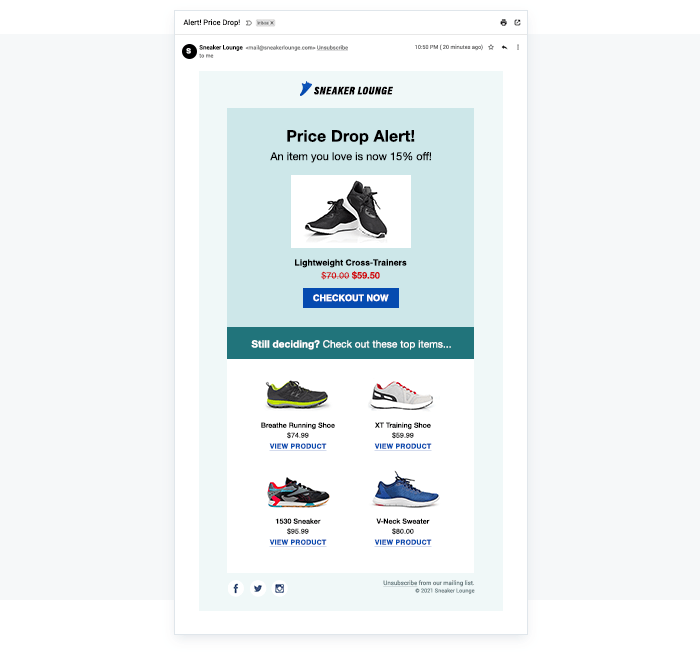 Hypothesis:
Recognizing customers may not be ready to buy unless the price is right, this retailer wanted to ensure that if money was, in fact, the reason why a shopper didn't go through with a purchase, that they'd be the first to know when its price was reduced. Set up with a minimum threshold in mind and capped at a particular frequency, a price drop email campaign can recover lost sales while being mindful of profit margins.