Who:
A large consumer financial services company in Germany
Strategy:
To help drive form completions, the financial company served overlays on web experiences when users who started completing an application returned to the site, giving them the ability to pick up where they left off.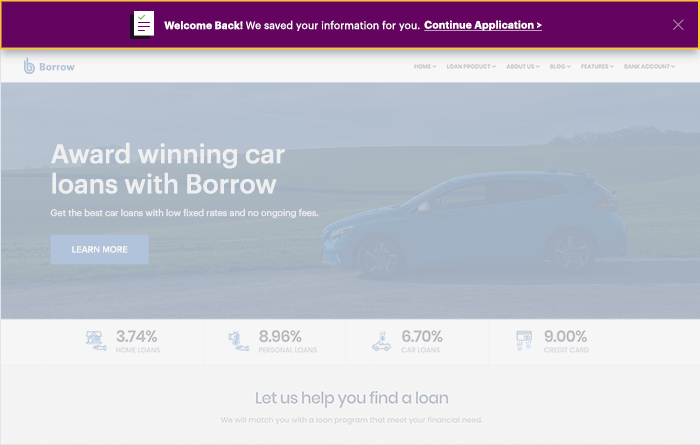 Hypothesis:
Site visitors are busy and on the go, and sometimes, it can be difficult for users to finish a task they have started while engaging with your site. Displaying a welcome message upon re-entry that guides users back to where they left off caters to a site visitor's individual journey, allowing them to quickly complete any unfinished task.