Who:
A large insurance services company in the United States
Strategy:
To encourage site re-engagement, the company employed retargeting strategies for display ads. These ads, which surfaced offers and reminders, were personalized according to users' previous site behavior.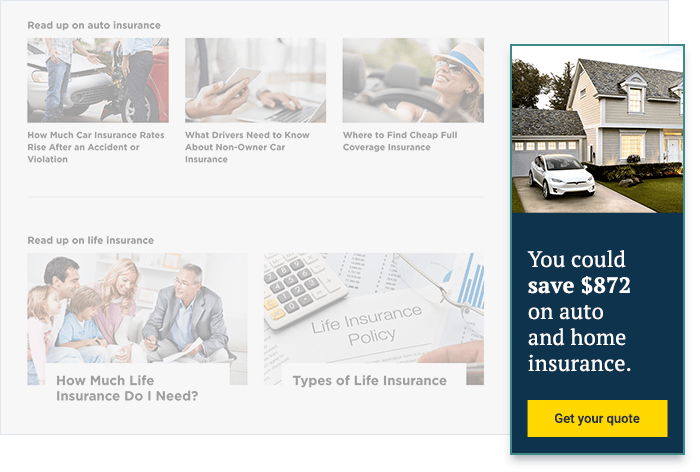 Hypothesis:
The web is a powerful tool for re-engagement. With personalized ads on third-party sites, companies can encourage users to return to their site. Once a user has abandoned, retarget them using display ads that communicate reminders and offers based on their affinities and behaviors, capturing their attention and bringing them back to your site.