Who:
A large Italian online sports betting company
Strategy:
To deliver a personalized experience to new site visitors, the sports betting company served users a quiz with questions about their favorite teams, sports, and players to serve them engaging content.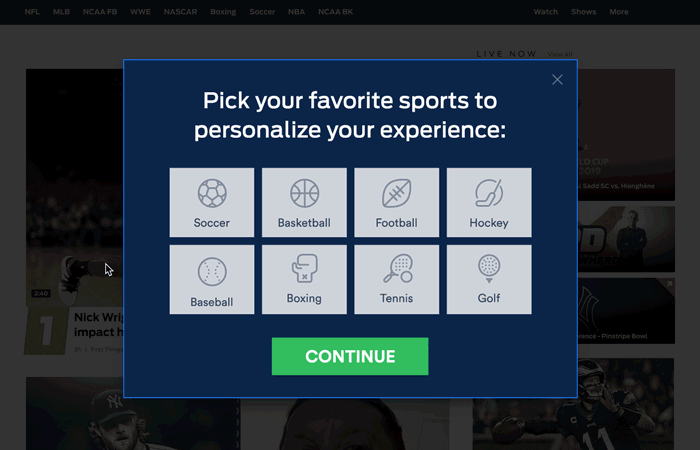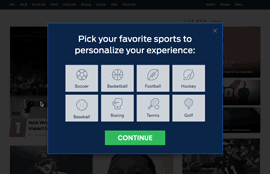 Hypothesis:
It can be an issue to create a tailored customer journey, especially if a user has never visited the site before. However, 61% of consumers are willing to give up personalized information in order to receive a more customized experience. With this in mind, companies should make sure they are asking customers for data to show site visitors what they want. In order to capture some of this user data, display a simple questionnaire upon site entry, prompting users to share their interests, leaving the guessing game behind.