Who:
Household appliances sub-brand of one of Germany's leading retailers
Strategy:
In order to prevent abandonment, this brand identifies customers who are highlighting the product name with the intention of copy-pasting it in another tab in order to price-shop, and then loads a surprise coupon code that grabs their attention and drives them to convert.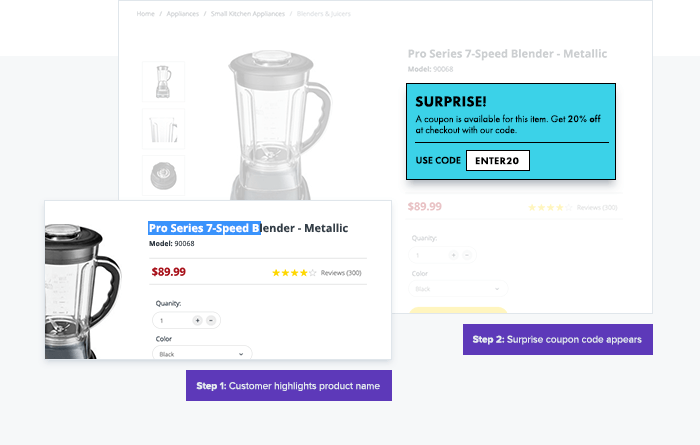 Hypothesis:
Consumers aren't strangers to research in the world of online retail. With endless options available at their fingertips, users tend to shop around to find the best deal possible. With such stiff competition, deploying smart merchandising strategies can not only grab a user's attentions but also prevent them from abandoning your site. Consider waiting to offer coupons or discounts until a user shows signs of abandonment, noted by cursor movement or highlighting a product name.