Who:
One of Germany's leading hotel reservation portals
Strategy:
In order to boost bookings, the company deploys micro-targeted, personalized hotel and destination recommendations to each of its visitors across the site. This is done through popup overlays when a user displays signs of site abandonment.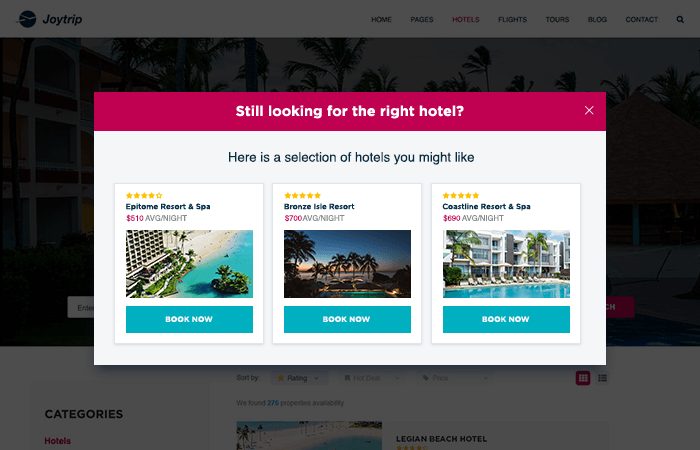 Hypothesis:
Sometimes visitors can be plagued by the paradox of choice, with too many options leading to analysis paralysis. In instances such as this, overwhelmed visitors may attempt to navigate away from the site. Before they do, brands can deploy exit intent popups to narrow down the decision making process with elements such as product recommendations personalized to the specific user included in the messaging, compelling them to conversion.
Templates that can be used to achieve this:

Your Dynamic Yield account comes preloaded with a rich library of personalization templates, so that you can launch personalization use-cases instantly without requiring any additional design and development effort.

Discover the Template Library