Who:
Southeast Asia's largest hotel network
Strategy:
The hotel network optimizes its homepage to encourage bookings. It shows every visitor a different set of personalized destinations across the bar underneath the hero image, which are translated and localized automatically using Dynamic Yield's extensive targeting capabilities and dynamic variables.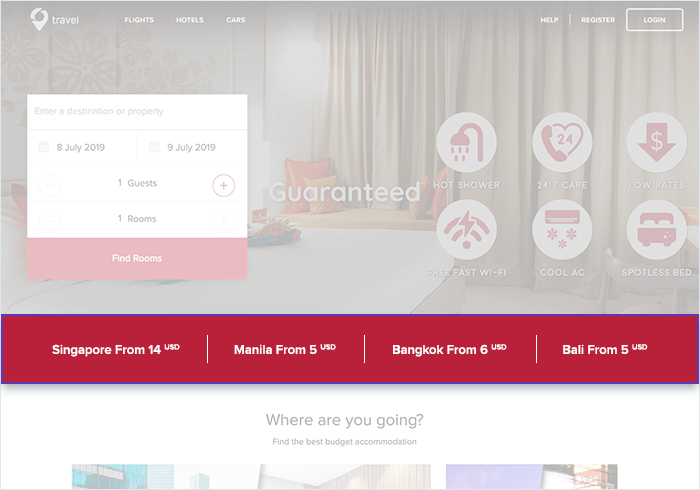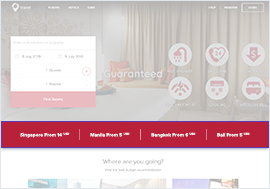 Hypothesis:
Travel deals and trends can vary by region, so personalizing high engagement areas of the site like the "featured destination" section on the Homepage can help travelers find options relevant to them right away, driving users to book more quickly and efficiently. In addition, localizing content according to a user's geolocation makes for a superior experience, removing any potential language barriers within your content and messaging.