Who:
A large publisher of pet-approved health info
Strategy:
In an effort to keep users hungry for more content, the site creates immersive experiences in the form of slideshow recommendations, tailoring them to each site visitor.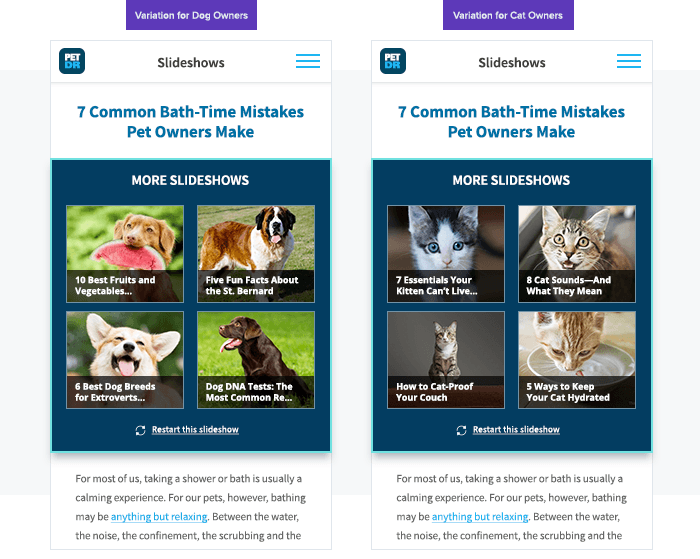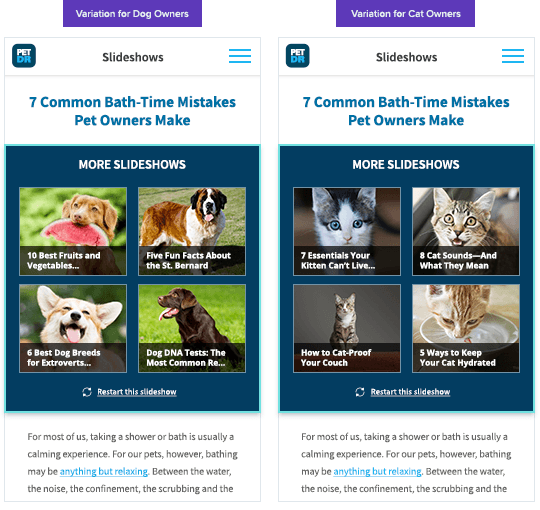 Hypothesis:
While tailoring experiences is essential to a superior customer journey, brands must also consider new and exciting ways to capture and maintain a user's attention. By introducing immersive content modules like slideshows instead of being restricted to traditional website layouts, publishers can motivate continued interactions with content or recommendations. Each personalized to the visitor, with every slide that resonates, the individual will click to see what's next, driving CTRs and engagement rates.